Subscribe to Blog via Email
HOW GOD SAVED NIGERIA FROM CORONAVIRUS – BY PASTOR E.A ADEBOYE
Being Extracts from Pastor E.A Adeboye's Message @ Day 2 (Holy Communion and Anointing Service) during RCCG AMERICAS CONVENTION 2021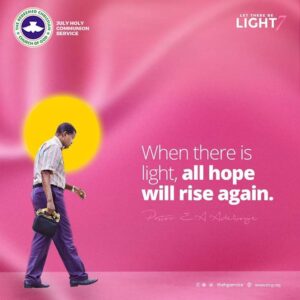 Bishop Bloomer was speaking yesterday (Day 1 of the Americas Convention 2021) and he told you for those of you who has not been home for a long time – That as far as we are concerned: Yes Coronavirus is Pandemic but we are Living as if it does not exist. Our situation does not really give room for Social Distancing like he said.
I don't know how he observed that there could be as many as eight (8) People sleeping in a room.
But when this Pandemic broke out; I cried to my Father because He warned me that it was coming and I told the People that in that Year 2020; the whole world will behave as a "Child in Convulsion".
I announced it – I couldn't say it better than that.
… And we are not yet out of the Convulsions yet!
DMC NOTES: As a way to refresh our Memories; kindly find below the Full Text of the Year 2020 Prophecies by Pastor E.A Adeboye for your reading Pleasure:
A GLIMPSE ABOUT WHAT GOD IS SAYING ABOUT THE NEW YEAR 2020 BY PASTOR E.A ADEBOYE (GENERAL OVERSEER WORLDWIDE, RCCG).
… As Transcribed by the Discovery Media Crew © 1st January 2020.
1. FOR EVERY INDIVIDUAL CHRISTIANS
… Particularly those of you who are Members of The Redeemed Christian Church of God (RCCG).
This Year (2020) is going to be A YEAR OF SERIES OF JOYS.
The reason is that it is going to be a Year of "Series of Victories".
Now by implications, it means that it will be a Year of "Series of Battles".
… But you will WIN!
And that is why He asked me to tell you in advance that "The Battle is Not Yours".
… It will be Victories after Victories; Shout of Joy after shout of Joy.
Let me just leave it like that.
2. The others Particularly for those of you who are Members of The Redeemed Christian Church of God (RCCG); your Pastors will be telling you.
3. INTERNATIONAL SCENE (INCLUDING NIGERIA)
On the International Scene and we are going to rope Nigeria with the International Scene because there are some People who are waiting for what we will say concerning Nigeria – Nigeria is part of the world okay!
The Earth this Year (2020) unless we Pray very hard is going to behave like a child that is having CONVULSION.
… Earthquakes in many Places that it has never happened before and that is one of the reason that you should Pray for Nigeria.
Volcanoes that has been dormant for years erupting.
If you look at the Prophesies for Year 2019 for the International Scene (You can get the Full Text of this as well Only on the Label of DMC); I gave it to you as a Bible Passage – Two (2) Bible Passages – You will see Fire and Flood.
But the Lord said that whatever we have seen last Year (2019) is Nothing compared with what is Coming in Year (2020).
Except His children will Pray so that His Healing Hands can be upon the Nations of the world.
… And the reason is that SIN is becoming far, far more rampant than before. Things that in the Past will not even be mentioned is now being celebrated and God is Angry.
But if we should Pray and which is one of the reason that we should Evangelise rapidly, God will Help.
This Year; there will be CHANGES of Governments all over the world in many Places.
Some of the Changes will be Peaceful while some will not be Peaceful.
… That is all that I can tell you for now!
Of course, you know that we are going to Fast.
I will tell you more about that on Friday. (3rd of January, 2020). You can still enjoy yourself for now.
The Fasting will not begin until January 11th, 2020.
So you can still celebrate and enjoy yourself.
4. Now to one very important thing; my Daddy said concerning those of you who are my children in Particular: This New Year (2020) HE WILL ANSWER PRAYERS – AMEN!
But I cried to the Almighty God – Particularly for Nigeria because I know that we don't have what it takes to cope with something like that.
My Daddy assured me: Son, don't worry yourself. I have heard your cry – Only those whose Time has come will die.
I announced it – And almost two (2) Years going now; the Number of those who has died from Coronavirus in Nigeria is still less than two thousand five hundred (2,500).
… That is less than what dies in one day in some Cities.
Watch Out for the Full Text of the Message on the Label of DMC!
. . Discovery Media Crew; Reaching Out to the world through the Power of the Gospel!
MOSES DURODOLA
CONVENER, DISCOVERY MEDIA CREW