OPEN HEAVEN 1 NOVEMBER 2020
MEMORIZE: And as they sat and did eat, Jesus said, Verily I say unto you, One of you which eateth with me shall betray me. Mark 14:18
OPEN HEAVEN 1 NOVEMBER 2020
BIBLE READING PSALMS 41:6-12
6. And if he come to see me, he speaketh vanity: his heart gathereth iniquity to itself; when he goeth a road, he telleth it.
7. All that hate me whisper together against me: against me do they devise my hurt.
8. An evil disease, say they, cleaveth fast unto him: and now that he lieth he shall rise up no more.
9. Yea, mine own familiar friend, in whom l trusted, which did eat of my bread, hath lifted up his heel against me.
10. But thou, O LORD, be merciful unto me, and raise me up, that I may requite them.
11. By this I know that thou favourest me, because mine enemy doth not triumph over me.
12. And as for me, thou upholdest me in mine integrity, and settest me before thy face for ever.
HAPPY NEW MONTH, HAPPY SUNDAY BELOVED,
If you are visiting this platform for the first time, please save this website OPENHEAVEN.NET on your device to ease your next visit. Hymnal, Bible Reading & Other helpful clickable links below. God bless you!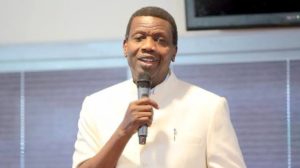 OPEN HEAVEN 1 NOVEMBER 2020 MESSAGE
"In journeying often, in perils of waters, in perils of robbers, in perils by mine own countrymen, in perils by the heathen, in perils in the city, in perils in the wilderness, in perils in the sea, in perils among false brethren; 2 Corinthians 11:26"
As we see above, Apostle Paul enumerated the dangers he had encountered in the course of preaching the gospel and perils among false brethren made the list.
You must be wary of false brethren within your family, neighbourhood, workplace and even in your local assembly.
In 1 Samuel 17:26-28, while David was making enquiries about the reward for slaying Goliath, his elder brother wanted him to go back to look after sheep.
The elders say that if the household enemy cannot kill a person, neither can the external ones.
David was already dreaming of how he was going to become a giant-killer but his brother wanted to silence him, just as Joseph's brothers sought to kill his own dreams in Genesis 37:17-20.
One would think that his brothers would have been interested in helping him become a great ruler as he had dreamed, after all, they would have been the great rulers brothers.
Rather, they not only wanted his dreams to be aborted, they also wanted to kill him.
Don't be fooled; not everyone smiling with you genuinely wishes you well, so be careful who you share your dreams with.
Be like David and follow the counsel of God rather than those of men.
When I became the General Overseer of the RCCG, there was a man I had considered to be a good friend as we had done some wonderful things together for God in the past.
I went to visit him one day to discuss past. I went to visit him one day to discuss my new assignment as the General Overseer.
When I got to his house, he drove me away, saying he had hated me since the day I came into the Church. I was shocked and really felt sad.
I pray that every wolf in sheep's clothing around you shall be exposed and disgraced in the mighty name of Jesus.
OPEN HEAVEN 1 NOVEMBER 2020 PRAYER POINT
Father, every wolf in sheep's clothing around me, expose this week in the mighty name of Jesus.
FROM THE TEAM: Thank you for reading today's Open Heaven 1 November 2020, written by Pastor E. A. Adeboye. Please, share with someone on Facebook, Whatsapp, Instagram and other social media platforms using the social buttons at the beginning or scroll to the end of this post. Have a good day! #RemainRapturable
PREVIOUS DAY: OPEN HEAVENS 31 OCTOBER 2020
OPEN HEAVEN 1 NOVEMBER 2020 HYMN
MY FAITH LOOKS UP TO THEE
Subscribe to Blog via Email
1. My faith looks up to Thee,
Thou Lamb of Calvary,
Saviour divine!
Now hear me while I pray,
Take all my guilt away;
O let me from this day
Be wholly Thine.
2. May Thy rich grace impart
Strength to my fainting heart,
My zeal inspire;
As Thou hast died for me,
O may my love to Thee
Pure, warm, and changeless be,
A living fire.
3. While life's dark maze | tread,
And griefs around me spread,
Be Thou my guide;
Bid darkness turn to day,
Wipe sorrow's tears away,
Nor let me ever stray
From Thee aside.
4. When ends life's transient dream,
When death's cold, sullen stream
Shall o'er me roll, Blest Saviour, then in love,
Fear and distrust remove;
O bear me safe above,
A ransomed soul.
OPEN HEAVEN 1 NOVEMBER 2020 BIBLE READING IN ONE YEAR: LUKE 18:1-43, LUKE 19:1-48