OPEN HEAVEN 17 APRIL 2020 FRIDAY: ARE YOU KNOWN BY HIM?
MEMORISE: I am the good shepherd, and know my sheep, and am known of mine. – John 10:14
OPEN HEAVEN 17 APRIL 2020 READ: MATTHEW 7:21-23 (KJV)
21. Not every one that saith unto me, Lord, Lord, shall enter into the kingdom of heaven; but he that doeth the will of my Father which is in heaven.
22. Many will say to me in that day, Lord, Lord, have we not prophesied in thy name? and in thy name have cast out devils? and in thy name done many wonderful works?
23. And then will I profess unto them, I never knew you; depart from me, ye that work iniquity.
SATURDAY OPEN HEAVENS: OPEN HEAVEN 18 APRIL 2020 SATURDAY: DIVINE HELP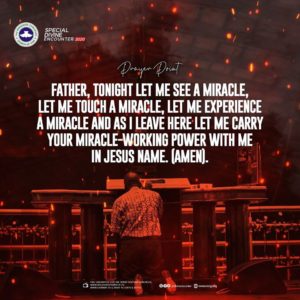 OPEN HEAVEN 17 APRIL 2020 MESSAGE
It is one thing to know God and a completely different matter to be known by God. To know God is highly rewarding. Daniel 11:32 tells us that:
"… the people that do know their God shall be strong and do exploits."
This is true of every character in the Bible who had an intimate knowledge of God like Abraham, Isaac, Jacob, Joseph, Job, Moses, Deborah, David and the apostles of Jesus Christ.
However, as glorious and beneficial as it is to know God, it is far more glorious and profitable to be known by God.
God is the All-knowing creator of all things and He is fully aware of the existence of every living soul.
So, when we speak of being known by God, we are not talking of mere awareness, but of close recognition and acknowledgement.
All those who God recognised and acknowledged in the Bible were commended, vouched for and equipped to operate at supernatural level. In (2 Timothy 2:19) the Bible says:
"Nevertheless the foundation of God standeth sure, having this seal, The Lord knoweth them that are his. And, let every one that nameth the name of Christ depart from iniquity."
This is a very strong statement coming from the Almighty God Himself. The foundation of God is the surest reality on earth and in heaven; this foundation is sealed with the knowledge of God about His people.
The verse further hinges the condition for attracting special recognition of God on departing from sin. Living a holy life.
Every character in the Bible that fulfilled this condition gained God's confidence and special recognition.
It is therefore the knowledge of God about a person that enables such a person to confidently and effectively represent God (2 Corinthians 10:18) says
"For not he that commendeth himself is approved, but whom the Lord commendeth."
The question is, are you known by God?
OPEN HEAVEN 17 APRIL 2020 PRAYER POINT:
Father, I want to be known by You as one of Your special children, in the mighty name of Jesus.
PREVIOUS DAY: OPEN HEAVENS 16TH APRIL 2020 THURSDAY
OPEN HEAVEN 17 APRIL 2020 HYMNAL:
HYMN 13 – I AM A VICTOR
1. I have decided to follow Jesus;
I have decided to follow Jesus;
I have decided to follow Jesus;
No turning back, no turning back.
2. Tho' none go with me, I still will follow,
Tho' none go with me, I still will follow,
Tho' none go with me, I still will follow;
No turning back, no turning back.
3. My cross I'll carry, till I see Jesus;
My cross I'll carry, till I see Jesus,
My cross I'll carry, till I see Jesus;
No turning back, no turning back.
4. The world behind me, the cross before me,
The world behind me, the cross before me,
The world behind me, the cross before me;
The world behind me, the cross before me;
No turning back, no turning back.
OPEN HEAVEN 17 APRIL 2020 BIBLE IN ONE YEAR: PSALMS 17, 35, 54 & 63
PSALM 17 KING JAMES VERSION (KJV)
17 Hear the right, O Lord, attend unto my cry, give ear unto my prayer, that goeth not out of feigned lips.
2 Let my sentence come forth from thy presence; let thine eyes behold the things that are equal.
3 Thou hast proved mine heart; thou hast visited me in the night; thou hast tried me, and shalt find nothing; I am purposed that my mouth shall not transgress.
4 Concerning the works of men, by the word of thy lips I have kept me from the paths of the destroyer.
5 Hold up my goings in thy paths, that my footsteps slip not.
6 I have called upon thee, for thou wilt hear me, O God: incline thine ear unto me, and hear my speech.
7 Shew thy marvellous lovingkindness, O thou that savest by thy right hand them which put their trust in thee from those that rise up against them.
8 Keep me as the apple of the eye, hide me under the shadow of thy wings,
9 From the wicked that oppress me, from my deadly enemies, who compass me about.
10 They are inclosed in their own fat: with their mouth they speak proudly.
11 They have now compassed us in our steps: they have set their eyes bowing down to the earth;
12 Like as a lion that is greedy of his prey, and as it were a young lion lurking in secret places.
13 Arise, O Lord, disappoint him, cast him down: deliver my soul from the wicked, which is thy sword:
14 From men which are thy hand, O Lord, from men of the world, which have their portion in this life, and whose belly thou fillest with thy hid treasure: they are full of children, and leave the rest of their substance to their babes.
15 As for me, I will behold thy face in righteousness: I shall be satisfied, when I awake, with thy likeness.
Psalm 35 King James Version (KJV)
CHAPTER 35
1 Plead my cause, O Lord, with them that strive with me: fight against them that fight against me.
2 Take hold of shield and buckler, and stand up for mine help.
3 Draw out also the spear, and stop the way against them that persecute me: say unto my soul, I am thy salvation.
4 Let them be confounded and put to shame that seek after my soul: let them be turned back and brought to confusion that devise my hurt.
5 Let them be as chaff before the wind: and let the angel of the Lord chase them.
6 Let their way be dark and slippery: and let the angel of the Lord persecute them.
7 For without cause have they hid for me their net in a pit, which without cause they have digged for my soul.
8 Let destruction come upon him at unawares; and let his net that he hath hid catch himself: into that very destruction let him fall.
9 And my soul shall be joyful in the Lord: it shall rejoice in his salvation.
10 All my bones shall say, Lord, who is like unto thee, which deliverest the poor from him that is too strong for him, yea, the poor and the needy from him that spoileth him?
11 False witnesses did rise up; they laid to my charge things that I knew not.
12 They rewarded me evil for good to the spoiling of my soul.
13 But as for me, when they were sick, my clothing was sackcloth: I humbled my soul with fasting; and my prayer returned into mine own bosom.
14 I behaved myself as though he had been my friend or brother: I bowed down heavily, as one that mourneth for his mother.
15 But in mine adversity they rejoiced, and gathered themselves together: yea, the abjects gathered themselves together against me, and I knew it not; they did tear me, and ceased not:
16 With hypocritical mockers in feasts, they gnashed upon me with their teeth.
17 Lord, how long wilt thou look on? rescue my soul from their destructions, my darling from the lions.
18 I will give thee thanks in the great congregation: I will praise thee among much people.
19 Let not them that are mine enemies wrongfully rejoice over me: neither let them wink with the eye that hate me without a cause.
20 For they speak not peace: but they devise deceitful matters against them that are quiet in the land.
21 Yea, they opened their mouth wide against me, and said, Aha, aha, our eye hath seen it.
22 This thou hast seen, O Lord: keep not silence: O Lord, be not far from me.
23 Stir up thyself, and awake to my judgment, even unto my cause, my God and my Lord.
24 Judge me, O Lord my God, according to thy righteousness; and let them not rejoice over me.
25 Let them not say in their hearts, Ah, so would we have it: let them not say, We have swallowed him up.
26 Let them be ashamed and brought to confusion together that rejoice at mine hurt: let them be clothed with shame and dishonour that magnify themselves against me.
27 Let them shout for joy, and be glad, that favour my righteous cause: yea, let them say continually, Let the Lord be magnified, which hath pleasure in the prosperity of his servant.
28 And my tongue shall speak of thy righteousness and of thy praise all the day long.
Psalm 54 King James Version (KJV)
CHAPTER 54
1 Save me, O God, by thy name, and judge me by thy strength.
2 Hear my prayer, O God; give ear to the words of my mouth.
3 For strangers are risen up against me, and oppressors seek after my soul: they have not set God before them. Selah.
4 Behold, God is mine helper: the Lord is with them that uphold my soul.
5 He shall reward evil unto mine enemies: cut them off in thy truth.
6 I will freely sacrifice unto thee: I will praise thy name, O Lord; for it is good.
7 For he hath delivered me out of all trouble: and mine eye hath seen his desire upon mine enemies.
Psalm 63 King James Version (KJV)
Subscribe to Blog via Email
1 O God, thou art my God; early will I seek thee: my soul thirsteth for thee, my flesh longeth for thee in a dry and thirsty land, where no water is;
2 To see thy power and thy glory, so as I have seen thee in the sanctuary.
3 Because thy lovingkindness is better than life, my lips shall praise thee.
4 Thus will I bless thee while I live: I will lift up my hands in thy name.
5 My soul shall be satisfied as with marrow and fatness; and my mouth shall praise thee with joyful lips:
6 When I remember thee upon my bed, and meditate on thee in the night watches.
7 Because thou hast been my help, therefore in the shadow of thy wings will I rejoice.
8 My soul followeth hard after thee: thy right hand upholdeth me.
9 But those that seek my soul, to destroy it, shall go into the lower parts of the earth.
10 They shall fall by the sword: they shall be a portion for foxes.
11 But the king shall rejoice in God; every one that sweareth by him shall glory: but the mouth of them that speak lies shall be stopped.