OPEN HEAVENS MARCH 2021 Sunday March 21
TOPIC: PREACH THE WORD
Memorise: Preach the word; be instant in season, out of season; reprove, rebuke, exhort with all long suffering and doctrine. 2 Timothy 4:2
Read: Luke 8:38-39
There is a scarcity of watchmen in the Church today.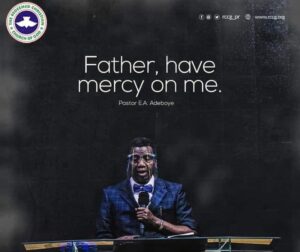 This does not mean that there are no evangelists; the challenge however, is the scarcity of those who are actually preaching the word. Many Christians enjoy God's grace, forgiveness, healing, breakthrough, peace and joy from the preaching to others but fail to share this good news so more people can also benefit from God's benevolence.
God does not want His children to be content worshipping only in beautiful Cathedrals, rather He wants us to go out and plant Churches especially in areas where there are none or very few. He wants us to share part of what we have been given. For this reason, the Lord is re-echoing what He said through Paul to Timothy that we should preach the word when it is convenient and even when it is not (2 1timothy 4:2). What makes our preaching worthwhile is when it contains reproof, rebuke, exhortation and sound doctrine. Only by this will people know and be able to obey the word of God. John 7:16-17 Says
Jesus answered them, and said, My doctrine is not mine, but his that sent me. lf any man will do his will, he shall know of the doctrine, whether it be of God, or whether I speak of myself.
Today's Bible reading reveals a fundamental obligation of every genuine Christian which, unfortunately, is usually overlooked today. A demon possessed man encountered
Jesus, and was immediately delivered. After the encounter, the man wanted to stay with Jesus but He sent him forth to spread the good news among his people. This is exactly what the Lord expects of us. This injunction, however, does not imply that we should forsake Jesus and do whatever we like. In John 15:4-5, Jesus says:
Abide in me, and I in you… for without me ye can do nothing. OPEN HEAVENS MARCH 2021 Sunday March 21
At the same time, He also says"…Go ye into all the world, and preach the gospel to every creature." (Mark 16:15).
Therefore beloved, I encourage you to begin to spread the good news of what the Lord has done for you and what He is capable of doing for others as well. May God help you as you obey Him.
OPEN HEAVENS MARCH 2021 Hymn 22: Stand Up, Stand Up For Jesus
Subscribe to Blog via Email
Action point: Decide that you will not Sleep until you witness about the goodness of Jesus Christ to at least three people today
Bible in one year: Romans 4-7
OPEN HEAVENS MARCH 2021 Sunday March 21