RCCG House Fellowship Teacher's Manual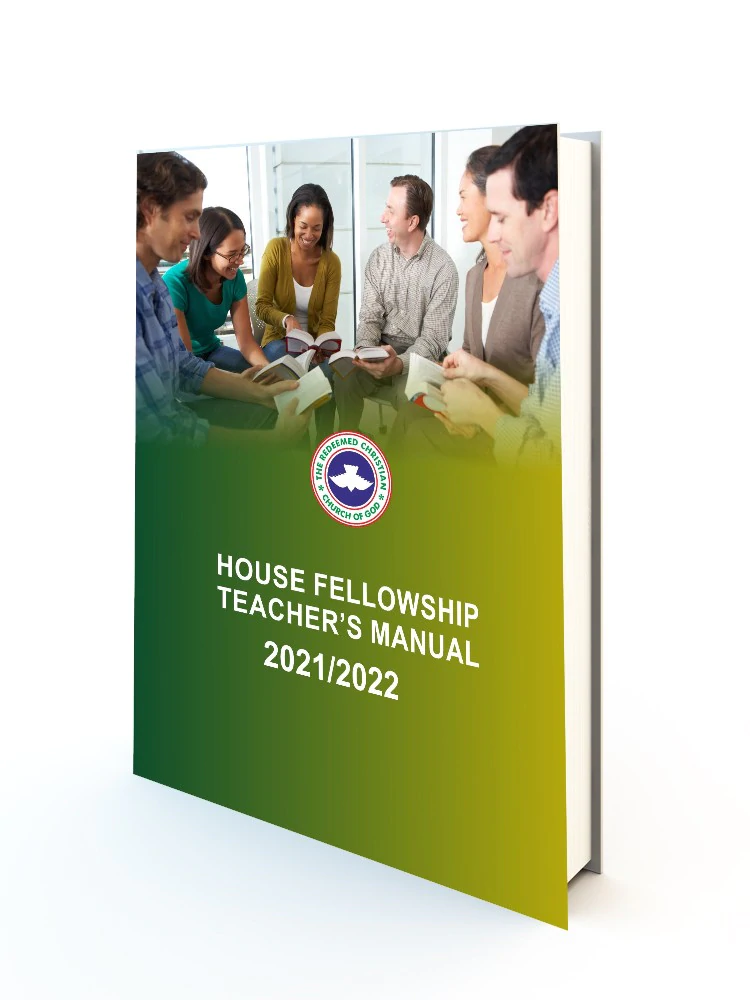 The RCCG House Fellowship is a mandate instituted by the Lord Jesus to care for your spiritual growth, development and to meet all your welfare needs. This is confirmed by the fact that right from the beginning, homes have been the divine focus for spiritual blessings, ranging from divine instruction in righteousness to different forms of discipline. Therefore, the RCCG House fellowship is a medium through which we are able to get enormous blessings from the Almighty God.  RCCG House Fellowship Teacher's Manual
The house fellowship groups are usually the first unit of care which offer love, care and sharing and foster communal living just like a family. There we can pray together, read the scriptures together, eat together and share our resources just like the saints of old had things in common during their own time. It is a place to practice generosity and hospitality.
It is the first unit of care for such a time as the care of a mother who has just given birth, a young couple who have just married a family that may be struggling, people with emotional, spiritual, physical or material needs and all the rest of them. It is also a place to minister to those who are bereaved and are grieving over loved ones that have been taken away from them. It is a place of support, solace and comfort.
It is a place that can make people feel belonged and make them feel valued and esteemed. It is a family you could really call your own. After the disciples were released by the council the Bible says that they went to their own company, their own companion, their own people; the family of God they truly belonged to. RCCG House Fellowship Teacher's Manual
The house fellowship can also encourage us in the Lord, and foster our Christian growth and walk with God and it is an outlet to serve God and one another.
The house fellowship is a place we can stir, motivate, inspire ourselves to good works (Hebrews 10: 24-26), and even do greater works. Lastly, the house fellowship can grow to become a church and is an outlet to bring in the end-time global harvest.
RCCG House Fellowship Teacher's Manual
Many thanks for your custom.