RCCG SPECIAL ADMONITION FROM DADDY GO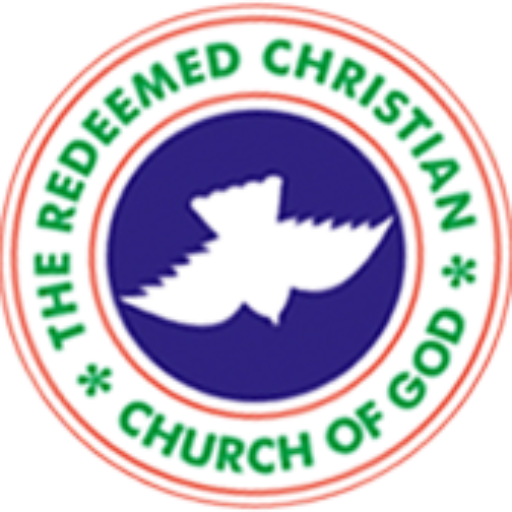 But there are some things that I need to share with you before I go into the Sermon itself.
You know, if you look at your Left and Right; you will see People there.
And if I ask everybody to shout Hallelujah for Example and you are the only one who decided not to shout. Who is going to notice that you didn't shout?
So, what I'm about to say therefore is for your own Good:
1. Many of us now hide under the excuse of Coronavirus and have become lazy. They just want to sit down at home and watch the Program.
Watching the Program at home is fine – You heard Testimonies of Miracles happening in Bedrooms et cetera et cetera.
But my concern is this – There are occasions when God will speak and say: There is Someone here. And by "Here" He means Redemption Camp.
I can't be talking and be explaining to you that this one is for those at Redemption Camp – As soon as He tells me, I announce it.
If there is a time that God wants to attend to your case and He says there is Someone here – He is the Almighty, He is Sovereign. If He says so and He knows You are in Papa New Guinea, He knows that You can't make it down. But if He knows that You are in "Travelling Distance" of this Place and it is your Laziness that has kept you at home – Ha, God have Mercy!  RCCG SPECIAL ADMONITION FROM DADDY GO
If you refused to come tonight, who is going to notice that you are absent. I'm not saying this because there is no crowd (There are People everywhere: Both New and Old Arena).
Wake up my Brother, wake up my Sister, wake up my son, wake up my daughter – One Night in a Month shoukd not be too much sacrifice to give to our God!
Each Time God gives us a Theme, it is because He wants to do something Special in the Life of Somebody – Daady now sighted the case of a Testifier who wrote and failed an Exam five times and had to write it the 6th and Last Opportunity and got the Best Results. It may be because of her that we have the Theme: The Siege is Over!
I decree to Someone tonight that your Siege is Over – Amen! Don't let Laziness rob you of your Blessings.
There was another Testiminy (Though not shared openly because of the sensitivity of the Position of the Person involved) whose fate already sealed and 25 Years in Service about to be truncated. God spoke and he was right there on the spot to receive it.
I beg you, don't take the Holy Ghost Service for joke as it is not fun. It started in 1986 and still growing Strong and Strong because God is there!
2. There is no need giving an Offering to God that God won't accept.
I don't want you to waste your money – I'm not interested in Naira and Kobo but in your well being and how it will be well with you.
They announced that it was time for us to give our Offering and then everywhere is quiet – God is not a Beggar. He says clearly in His Word: God loves a Cheerful Giver.
If you can't rejoice, jump up and shout and clap when they said its Offering Time, keep your money in your Pocket and use it to buy food for yourself or whatever.
Because if you don't give Cheerfully, it is not likely to bring any Result.
So from now on, whenever they say: Offering Time and you are not ready to rejoice, keep your money!
3. The reason God did not take you away to Heaven the moment you got Born Again; the reason He left you behind for some time is so that you can win Souls.
RCCG SPECIAL ADMONITION FROM DADDY GO
He said that: You have not Chosen me but I have Chosen you that you may go and bring forth Fruits and that your Fruits may abide.
So, if you have been Born Again and you are not Winning Souls; you will be surprised that when you die, you will knock at the Door of Heaven and it won't be opened to you.
And if they don't open the Door of Heaven, there is anothee Place they don't close the Door – That is Hell!
Wake Up! Every Blessed Day, you must Witness and you must win Souls – Just tell them: Jesus Saves, Jesus loves you. Nobody will fight you!
Daddy went ahead to narrate the Story of his friend – A First Class Traditional Ruler who came to inform him that he may soon die. And daddy Charge him that he has not done much for God by winning People of his Kind (Traditional Rulers) to God.
He yielded to the Charge and won the Soul of another First Class Traditional Ruler to the Lord.
RCCG SPECIAL ADMONITION FROM DADDY GO