🍲 EVANGEL DAILY MEAL
Sunday 7th August, 2022.
____

TOPIC: BE MY WITNESS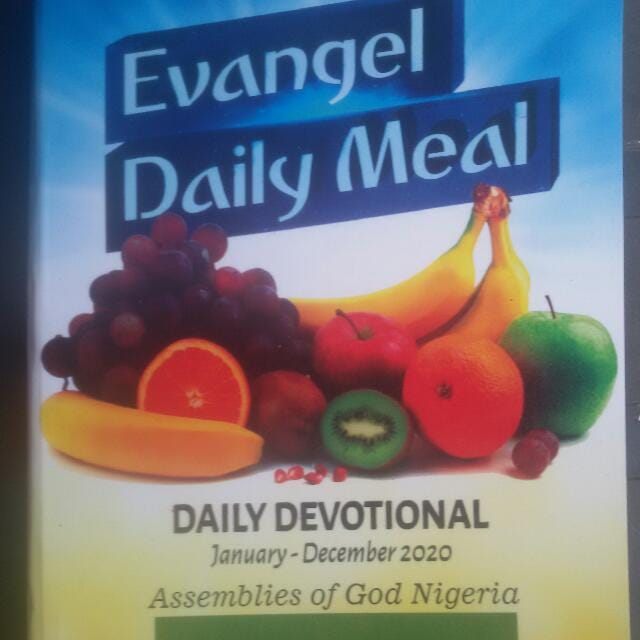 🔑 KEY VERSE:
"be my witnesses in Jerusalem, and in all Judea and Samaria, and to the farthest part of the earth" (Acts 1:8, NET).
TODAY'S TEXT
Ephesians 4:10-24;
Acts 1:8
Also Read- RADIANT LIFE TEACHERS GUIDE- TEENS SUNDAY SCHOOL RESOURCE 2022 August 7 2022
ALSO READ: Assemblies Of God Adult Teacher Sunday School Lesson 2022 LESSON 6 – 7 August 2022
MESSAGE – ASSEMBLIES OF GOD EVANGEL DAILY MEAL
As Jesus was about concluding His earthly ministry, the crowd that followed Him because of miracles had dispersed, the bread seekers were gone and curiosity searchers disappeared. The few that were around were mainly people who had been following through thick and thin of the ministry experience. They had seen it all; hopefulness and hopelessness, acceptance and rejection, popularity and obscurity, suffering and perseverance, temptations and victory, death and resurrection, He was to summarize and perhaps make things clearer to them. One of them could not hold back emotion but threw up the question, whether the right time had come to restore the kingdom of Israel as they were tired of playing the second fiddle to the Romans. He told them that the time was an exclusive preserve of His Father but He was about empowering them for continuity in ministry in a short while, which is to be His commissioned witnesses to all they have seen, heard or
experienced/encountered as they were following Him. ASSEMBLIES OF GOD EVANGEL DAILY MEAL
Those who saw nothing had no business in this assignment. Those who experienced nothing are disqualified and those who heard nothing will be unprofitable in this assignment. As the above text states, every elect is to bear His witness on what he has learned, heard or experienced on his new nature in Christ. In our culture, the last words of a man and his first words on a given project are of utmost importance. Firstly, "Follow me, I will make you fishers of men" and finally, "Be my witnesses the world over." He attached unbeatable rewards as we live true to these assignments. So, today rekindle the zeal for witnessing in your life that the loads of benefits shall be yours.
➖➖➖➖➖➖
🎚 CONTROLLING THOUGHTS
Anybody who speaks to people about Christ, Jesus will speak to His Father about that person.
🙏🏿 PRAYER
Lord Jesus, help me never to sleep on this all important assignment, Amen.
BIBLE STUDY IN ONE YEAR: Songs 3-8
Isaiah 1:1-9
🍀🍀🍀🍀🍀🍀🍀
ASSEMBLIES OF GOD EVANGEL DAILY MEAL