OPEN HEAVEN 27 OCTOBER 2020 TUESDAY: LOOK DOWN ON NO ONE
OPEN HEAVEN 27 OCTOBER 2020
MEMORIZE: He that oppresseth the poor reproacheth his Maker: but he that honoureth him hath mercy on the poor. Proverbs 14:31
OPEN HEAVEN 27 OCTOBER 2020 BIBLE READING 1 SAMUEL 17:42-51
42. And when the Philistine looked about, and saw David, he disdained him: for he was but a youth, and ruddy, and of a fair countenance.
43. And the Philistine said unto David, Am l a dog, that thou comest to me with staves? And the Philistine cursed David by his gods.
44. And the Philistine said to David, Come to me, and I will give thy flesh unto the fowls of the air, and to the beasts of the field.
45. Then said David to the Philistine, Thou comest to me with a sword, and with a spear, and with a shield: but I come to thee in the name of the LORD of hosts, the God of the armies of Israel, whom thou hast defied.
46. This day will the LORD deliver thee into mine hand; and I will smite thee, and take thine head from thee; and I will give the carcasses of the host of the Philistines this day unto the fowls of the air, and to the wild beasts of the earth; that all the earth may know that there is a God in Israel.
47. And all this assembly shall know that the LORD saveth not wit sword and spear: for the battle is the LORD's, and he will give you into our hands.
48. And it came to pass, when the Philistine arose, and came, and drew nigh to meet David, that David hastened, and ran toward the army to meet the Philistine.
49. And David put his hand in his bag, and took thence a stone, and slang it, and smote the Philistine in his forehead, that the stone sunk into his forehead; and he fell upon his face to the earth.
50. So David prevailed over the Philistine with a sling and with a stone, and smote the Philistine, and slew him; but there was no sword in the hand of David.
51. Therefore David ran, and stood u on the Philistine, and took his sword, an drew it out of the sheath thereof, and slew him, and cut off his head therewith. And when the Philistines saw their champion was dead, they fled.
GOOD MORNING BELOVED,
NOTICE
If you are visiting this platform for the first time, please save this website Openheaven.net on your device to ease your next visit. Hymnal, Bible Reading & Other helpful clickable links below. God bless you!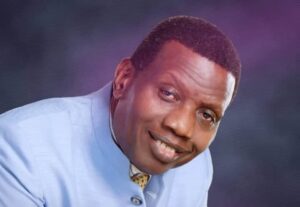 OPEN HEAVEN 27 OCTOBER 2020 MESSAGE
Whenever you look down on a man, you are indirectly looking down on God.
He is so in love with mankind that He said whatever you do to them is what you have done to Him.
"Verily I say unto you, In as much as ye have done it unto one of the least of these my brethren, ye have done it unto me. Matthew 25:40"
You must be careful because you cannot simply tell who a person is from their looks.
David looked like an ordinary teenager, but inside him was a giant killer. Goliath paid with his life for looking down on him.
Inside some prisoners today are Presidents tomorrow; Joseph is a classic example.
Never look down on anyone because they could be the solution to your challenges.
Naaman was very great. He had all he needed but he was leprous.
The solution to his leprosy was in Israel, but he did not know until a slave girl told him.
If you read the story carefully, you will note that when Naaman was storming off in anger from Elisha's house, it was his servants who pleaded with him to obey the man of God.
As a matter of fact, they referred to him as father (2 Kings 5:13). Naaman listened to them and got his healing.
If he had been wicked to his servants, they wouldn't have bothered to plead with him, neither would they have been able to call him father.
The beggar on your street may be the one to help you when no one would be able to.
The poor people living next door may provide information required to save you from an impending trouble.
Do not look down on anyone. Many Christians also feel so holy that they don't want to relate with unbelievers.
Yes, we are not to be unequally yoked together with them (2 Corinthians 6:14) but we are not called to be hostile to them either (Luke 6:35).
God called us to love, not to hate and snub.
There could not have been a more aggressive or harsh enemy of Jesus followers than Saul of Tarsus.
Yet, once God showed Saul the light and truth, there was never a more devoted, enthusiastic or fearless disciple of Christ.
Saul became the Apostle Paul. His life offers a wonderful example of how God sees beyond peoples current status to their potential.
We all have in our own lives Saul-like individuals with Paul-like potentials.
Can you imagine how our families, our communities, and the world at large might change if we all tried to see each other as God does?.
God hates a proud look (Proverbs 6:16-17).
OPEN HEAVEN 27 OCTOBER 2020 KEY POINT
Is there anyone you currently look down on?, Stop it.
FROM THE TEAM: Thank you for reading today's Open Heaven 27 October 2020 Tuesday, written by Pastor E. A. Adeboye. Please, share with someone on Facebook, Whatsapp, Instagram and other social media platforms using the social buttons at the beginning or scroll to the end of this post. Have a good day! #RemainRapturable
PREVIOUS DAY: OPEN HEAVENS 26 OCTOBER 2020
OPEN HEAVEN 27 OCTOBER 2020 HYMN
NEARER MY GOD TO THEE
Subscribe to Blog via Email
1. Nearer, my God, to Thee,
Nearer to Thee;
E' en though it be a cross
That raiseth me,
Still all my song shall be
Nearer, my God, to Thee,
Nearer, my God, to Thee,
Nearer to Thee.
2. Though, like a wanderer
The sun gone down,
Darkness comes over me,
My rest a stone;
Yet in my dreams I'd be
Nearer, my God, to Thee
Nearer, my God, to Thee
Nearer to Thee.
3. There let me see the sight,
An open heaven;
All that thou sendest me,
In mercy given;
Angles to beckon me
Nearer, my God, to Thee
Nearer, my God, to Thee
Nearer to Thee
4. Then, with my walking thoughts
Bright with Thy praise,
Out of my stony griefs
Bethel I'll raise,
So by my woes to be
Nearer, my God, to Thee,
Nearer, my God, to Thee,
Nearer to Thee
5. Or if on joyful wing
Cleaving the sky
Sun, moon, and stars forgot,
Upwards I fly,
Still all my song shall be,
Nearer my God to Thee,
Nearer my God to Thee,
Nearer to Thee!
OPEN HEAVEN 27 OCTOBER 2020 BIBLE READING IN ONE YEAR: LUKE 16:1-31, LUKE 17:1-37