Open Heaven Tuesday December 29 2020
TOPIC FOR TODAY OPEN HEAVEN: SEEK GOD'S HELP
Yesterday: Open Heaven 28 December 2020: Prayers For Year 2021
Memorise: God is our refuge and strength, a very present help in trouble. Psalm 46:1
Read: Psalm 121:1-8

1 I will lift up mine eyes unto the hills, from whence cometh my help.

2 My help cometh from the Lord, which made heaven and earth.

3 He will not suffer thy foot to be moved: he that keepeth thee will not slumber.

4 Behold, he that keepeth Israel shall neither slumber nor sleep.

5 The Lord is thy keeper: the Lord is thy shade upon thy right hand.

6 The sun shall not smite thee by day, nor the moon by night.

7 The Lord shall preserve thee from all evil: he shall preserve thy soul.

8 The Lord shall preserve thy going out and thy coming in from this time forth, and even for evermore.
MESSAGE: Open Heaven Tuesday December 29 2020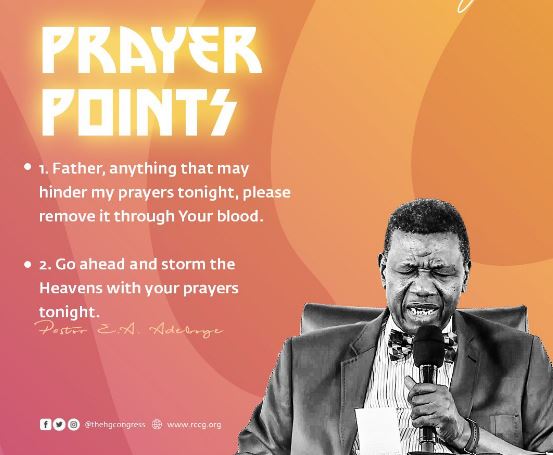 I often see a lot of people going through life on their own. They try to do everything by their knowledge and power. Though they achieve some level of success and celebrate It, I pity them because they have no idea how much higher they could have gone if they had consulted God for help. When you try to do it all by yourself, you age faster and can easily get frustrated, but when you let God help you, relax and let Him carry you on His wings, your burden is transferred to Him. I used to try to do things by my abilities before. I wanted the church to grow, so í was doing everything in my power to bring that to pass. One day, however, I noticed a strand of grey hair on my head at the age of forty. I asked God why I should be having grey hair at that young age and He said "Aren't you the one who wants to do everything yourself?" From that day, I surrendered all to God. After a while, the grey hair disappeared and the church grew-faster than I had expected, Without any stress on me.
"I will lift up mine eyes unto the hills, from whence cometh my help. My help cometh from the LORD, which made heaven and earth"Psalm 121:1-2
Our eyes must always be lifted to God for help – not people, not the government, not a church or anyone else; but God alone. Yes, God can raise people to help us like He did for Adam. Adam was in need of help in the garden of Eden; God recognised this and gave him Eve.
"It is not good that the man should be alone; I will make him an help meet for him." Genesis 2:18
If however, you are not in God's kingdom, how could you expect His help when He has said a kingdom divided against itself shall be desolate? (Matthew 12:25)
When you surrender all to Him and seek His face, He will raise helpers for you. Helpers you never knew existed will come your way today in the mighty name of Jesus.
Open Heaven Tuesday December 29 2020
Hymn 18: My Faith Looks Up To Thee
1 My faith looks up to thee,
thou Lamb of Calvary,
Savior divine:
now hear me while I pray,
take all my guilt away,
O let me from this day
be wholly thine.
2 May thy rich grace impart
strength to my fainting heart,
my zeal inspire;
as thou hast died for me,
O may my love to thee
pure, warm, and changeless be,
a living fire.
3 While life's dark maze I tread,
and griefs around me spread,
be thou my guide;
bid darkness turn to day,
wipe sorrow's tears away,
nor let me ever stray
from thee aside.
4 When ends life's transient dream,
when death's cold, sullen stream
shall o'er me roll,
blest Savior, then, in love,
fear and distrust remove;
O bear me safe above,
a ransomed soul.
Prayer Point: 
Lord, I look up to You alone; please send help to solve all my problems, in the mighty
name of Jesus.
Subscribe to Blog via Email
Bible in one year: Revelation 12-18
Open heaven TOMORROW IS READY: Open Heavens Wednesday December 30 2020 TOPIC IS : OVERCOME YOUR BODY CLICK HERE TO READ OPEN HEAVENS 3OTH DECEMBER 2020