RCCG JUNIOR ZEAL (AGE 6-8) TEACHER'S MANUAL SUNDAY 29TH OF NOVEMBER, 2020
LESSON THIRTEEN (13)
TOPIC: THE IMPORTANCE OF THE LOVE OF CHRIST
BIBLE TEXT: Matthew 14:13-21
13. As soon as Jesus heard the news, he left in a boat to a remote area to be alone. But the crowds heard where he was headed and followed on foot from many towns.
14. Jesus saw the huge crowd as he stepped from the boat, and he had compassion on them and healed their sick.
15. That evening the disciples came to him and said, "This is a remote place, and it's already getting late. Send the crowds away so they can go to the villages and buy food for themselves."
16. But Jesus said, "That isn't necessary—you feed them."
17. "But we have only five loaves of bread and two fish!" they answered.
18. "Bring them here," he said.
19. Then he told the people to sit down on the grass. Jesus took the five loaves and two fish, looked up toward heaven, and blessed them. Then, breaking the loaves into pieces, he gave the bread to the disciples, who distributed it to the people.
20.  They all ate as much as they wanted, and afterward, the disciples picked up twelve baskets of leftovers.
21. About 5,000 men were fed that day, in addition to all the women and children!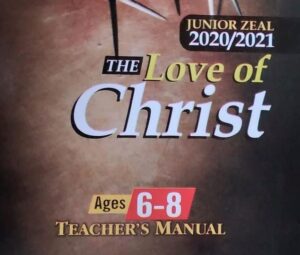 MEMORY VERSE: 
John 15:9
"I have loved you even as the Father has loved me. Remain in my love."
LESSON AIM:
The children will feel assured of God's love and compassion
CHILD RELATED TRUTH:
Christ's love is always sure.
INTRODUCTION:
Jesus had sent His twelve disciples out to spread the gospel on their own. He was preparing them to one day be without Him. When they came back, they told Jesus all they had done while they were gone. There were many people coming to them to be healed, see miracles, and hear them teach. There were so many people that they did not even have time to eat so Jesus took them to the other side of the lake and people still followed and He had pity on them and decided to teach
them about the kingdom of God
PROGRESSION OF EVENTS:
1. Jesus was teaching people out by a big lake.
2. Everyone was very excited to hear what he had to say.
3. Some of the disciples asked Jesus if there was going to be any food because some of the crowds were getting nungry and there was no
way to feed everyone.
4. Jesus told the disciples to see if anyone in the crowd had food to
share.
5. How were they going to find someone with enough to feed
everyone.
6. Jesus replied, "They do not need to go away. You give them
Something to eat."
7. But the disciples did find a little boy with a lunch of five loaves and two fishes.
8. Jesus gave thanks for the food then He had the disciples give them out to the people.
GOSPEL CONNECTION:  RCCG JUNIOR ZEAL (AGE 6-8) TEACHER'S MANUAL SUNDAY 29TH OF NOVEMBER 2020
We see Jesus' desire for the disciples to recognize who He is and why He has come. We see Him again as
God in these miracles. Jesus wants each of you to know and
remember who He is and why He came to earth. Jesus desires for you to not just hear about who He is, but to always remember and to never let your heart become blind, forgetting all we know to be true.
Jesus is God. we know this from what we read in the Bible (hold up
vour Bible). He came to earth so that we could be forgiven of our
sins so that we could know God and live forever with Him because of the love God has for the whole world (John 3:16).
CLIMAX:
Amazingly, there was enough food for everyone to eat and leftover
CONCLUSION: When the disciples counted, there were twelve baskets leftover.
CHALLENGE:
One very inmportant thing we do not want to miss today is the great compassion Jesus had for the people who came to hear Him teach. Compassion means showing great love and great kindness to
someone. He was tired and hungry just like the disciples. Yet, when He
saw all these people who were eager to hear what He had to say, He felt love for them in His heart and saw them as more important than Himself.
Jesus has compassion for each of us too. He loves us greatly and wants us to know Him.
INVITATION:
Believe in the Lord Jesus and be saved. ( Acts 16:31).
DAILY DEVOTIONAL:
Subscribe to Blog via Email
SUNDAY: LUKE 10:7-12
MONDAY: LUKE 10:13-16
TUESDAY: LUKE 10:17-20
WEDNESDAY: LUKE 10:21-24
THURSDAY: LUKE 10:15-29
FRIDAY :LUKE 10:30-37 SATURDAY: LUKE 10:38-42
RCCG JUNIOR ZEAL (AGE 6-8) TEACHER'S MANUAL SUNDAY 29TH OF NOVEMBER 2020