RCCG TEENS TEACHER'S MANUAL SUNDAY 22ND OF NOVEMBER 2020
TOPIC: REVISION 2 RCCG TEENS TEACHER'S MANUAL SUNDAY 22ND OF NOVEMBER, 2020 LESSON TWELVE (12)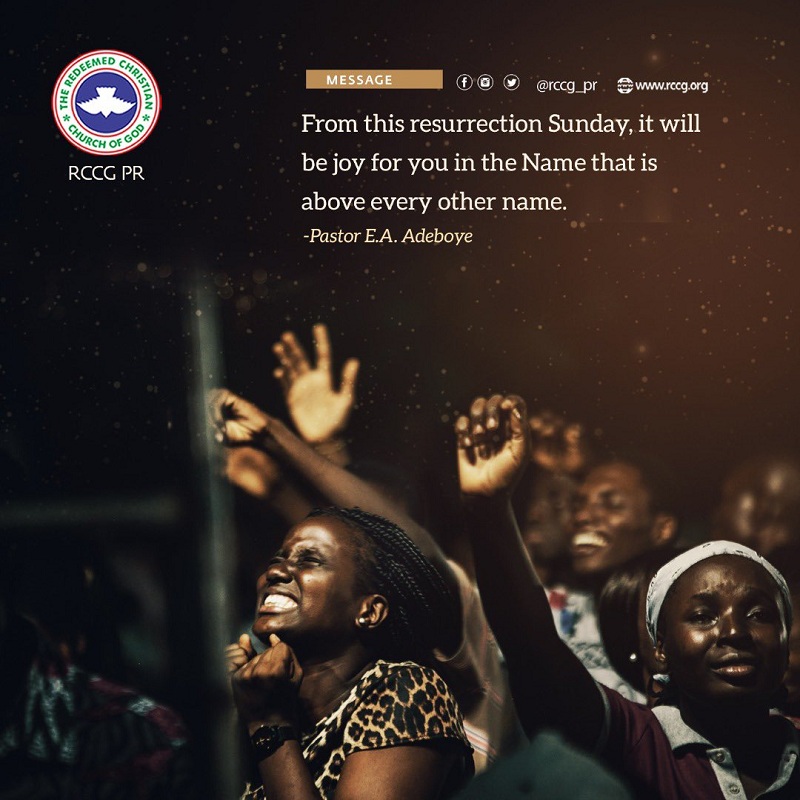 •Teacher to revise the previous lessons with the Teenagers.
•You can also ask them questions to ensure lessons have been well understood.
•Please, remember to tell your class to review the previous lessons during the week before the revision day.
•Remember that next week is quiz. Please prepare!
SUMMARY OF LESSONS 7-11
LESSON SEVEN (07)
TOPIC: CHRIST EXPRESSION OF LOVE
BIBLE TEXT: Isaiah 53:3-10; John 15:13
MEMORY VERSE: 1 John 4:10 "Herein is love, not that we loved God, but that he loved us, and sent his Son to be the propitiation for our sins".
LESSON AIM: To teach teenagers the expression of the love of Christ to us.
CENTRAL TRUTH Christ expressed the true love of God to us.
INTRODUCTION: Christ's expression of love is seen in how He willingly laid His life for all men so that we can be joint-heirs with Him (Romans 8:17). It wasn't a sacrifice so easy, at a point He asked the Lord to let the cup pass but He subjected it to the will of God (Matthew 26:39). His desire was to do God's will, all the time (John 4:34). RCCG TEENS TEACHER'S MANUAL SUNDAY 22ND OF NOVEMBER 2020
STUDY GUIDE:
A. Unfeigned Love:
This is a genuine love, the very love of God for us. The love that put others first, that is willing to lay down His life for the brethren – 1 Peter 1:22. Jesus expressed this love to us, when He endured the stripes, chastisement, the oppression, affliction in silence. He had the power of God and could have decided to call down angels to destroy His persecutors but He decided against it. – Hebrews 12:2.
B. Different ways Christ experienced Love: We see Jesus expressing His love for the father and for us by following ways:
i. Jesus raised the dead in love – John 11:35:38
ii. Jesus fed the hungry in love – Matthew 15:32
iii. He healed the sick in love – Matthew 14:14
iv. He preached about the kingdom of God in love – Mark 6:34
v. Jesus cast out demons in love – Matthew 8:16
vi. He interceded for His disciples and church in love John 17:20-21
vii. Jesus gave His life for the world in love – John 3:16.
DISCUSSION: How can I completely enjoy all that Christ's love made available for me?
INVITATION/APPLICATION: Believing that Jesus did all this for you, you have to stay conscious of it so that anytime the devil brings failure, sickness, poverty your way, you can boldly declare that Jesus already paid for it, so all you're to enjoy is success, love, sound health, prosperity, guidance. Christ's expression of love for the whole world cannot be fully tapped into except you give your life to Christ.
CONCLUSION: The love of Jesus is greater and deeper than we can fathom, yet in it we understand how unworthy we are and receive grace that is give to as many that believe in Him and His love. Jesus shows His love to you daily do you see it?
LESSON EIGHT (08)
TOPIC: THE MERCY OF GOD
BIBLE TEXT: Psalm 136
MEMORY VERSE: Psalms 86:5 "Lord, you are good. You are forgiving. You are full of love for all who call out to you".
LESSON AIM: To explain what God mercy is to the teenager.
CENTRAL TRUTH God's mercy endures forever.
INTRODUCTION: One of the most repeated phrases in the bible is "for His mercies endureth forever". We see the mercy of God manifesting from the beginning of creation up till now. The bible say even when we were yet sinners, God had mercy on us by sending Jesus to die for us on the cross. And as many as are willing to accept His love, He is ready to show them mercy.
STUDY GUIDE:
The Psalmist in Psalms 136 is giving thanks for:
• God's supremacy – Verses 1-4
• For His works – Verses 5-9
• Deliverance – Verses 10-16
• Victory – Verses 17-24
• Provisions – Verses 25
• Mention other areas we receive mercy.
Things to know about the mercy of God:
• God's mercy is unfailing
• God's mercy is overflowing – Psalms 86:5
• God's mercy is eternal – Psalms 103:17
• God's mercy preserves – Lam. 3:22
How can you attract the mercy of God?:
• Give thanks continually for His mercy
• Be merciful to people – Matthew 5:7
• Stay connected to God.
• Be quick to repent and turn away for m sin. Sin can be a hindrance to receiving God's mercies.
DISCUSSION: Highlights different areas you have received God's mercy and give thanks for each. Put these in the scrolls.
LESSON NINE (09)
TOPIC: THE WORKS OF GRACE
BIBLE TEXT: Titus 2:11-‬12
RCCG TEENS TEACHER'S MANUAL SUNDAY 22ND OF NOVEMBER 2020
MEMORY VERSE: Hebrews 10:26 (TPT) "For if we continue to persist in deliberate sin after we have known and received the truth, there is not another sacrifice for sin to be made for us".
LESSON AIM: To reveal the work of grace to the teens.
CENTRAL TRUTH: Grace keeps us holy, walking in righteousness.
INTRODUCTION: Grace is "the love and mercy given to us by God because God desires us to have it, not necessarily because of anything we have done to earn it". It is not a created substance of any kind …… It is an attribute of God that is most manifest in the salvation of sinners.
STUDY GUIDE:
1. God's grace grants is access to the things we don't deserve.
2. Grace is God reaching downward to people who are in rebellion against Him.
3. Grace is unconditional love towards a person who does not deserve it.
Let us look at our text in detail
1. Grace comes from God – Titus 2:11, 2 Cor 12:9
2. God's grace brings salvation – Eph. 2:8
3. And the salvation is to all people including me – Titus 2:11
The works of grace are:
Grace teaches us to:
1. Deny ungodliness – Romans 6:14
2. Deny worldly lists: Immorality – 1 John 2:16
3. Live soberly: living in a self controlled manner, not yielding to various passions and impulses
4. Live righteously: This means confirming to God's standards of conduct, commitment to a life of integrity and uprightness in your dealings with others.
5. Live a God filled, God honouring life. A life of holiness and devotion to God, beginning on the heart level.
DISCUSSION: Many people have explained grace with this statement, "once saved, forever saved". In the light of our lesson today, discuss this statement.
CONCLUSION: The first work of Grace which is Salvation is needed in our lives to be able overcome sin and temptations that daily comes our way. However, if you are yet to surrender your life to Christ you need to do so to able to enjoy this works of Grace.
 LESSON TEN (10)
TOPIC: THE LOVE OF THE WORLD
BIBLE TEXT: 2 Tim. 4:10; 1 John 2:15-17
RCCG TEENS TEACHER'S MANUAL SUNDAY 22ND OF NOVEMBER 2020
MEMORY VERSE: 1 John 2:15 "Love not the world, neither the things that are in the world. if any man love the world, the love of the Father is not in him".
LESSON AIM: To teach the teens the danger of loving the world.
CENTRAL TRUTH: Love the world is enmity to God.
INTRODUCTION: God desire for us is not to love the world, this is because our attention is taken away from seeking our Father when we love the world. The rich young ruler who told Jesus that he had fulfilled the law and obeyed all the commandments was told to give out all he had; the man left because he had a great possession. God wants our focus to be on Him alone not that in the corner of our hearts we're setting up an altar for the love of money or pride through our many achievements and possessions in life or by not even being contented with what God has blessed us with.
STUDY GUIDE:
A. What does it mean to have the love of the world?
This means holding other things in high esteem instead of subjecting it to the word of God. It is when you prioritize the things of the world, its system and lifestyle above God and His commandments – 1 John 2:15. The love the world consists of the following according to 1 John 2: 15-16;
i. Lust of the flesh: These are desires that seek to satisfy the flesh such that they control our lives, cloud our judgement and destroy our value system – Eph. 2:3, Rom. 13:13-14
ii. Lust of the eyes: This is when we look at things with strong desires to possess them – Matt. 5:27-30, Col. 3:5, Ex. 20:17
iii. Pride of life: This involves the desire to be known by men, to be praised by men and to proudly receive these praises of men even to be worshipped by them without any reference to
returning the praise to Him. It also involves the things this pushes us to do such as getting possessions by any mean to back it up. King Herod.- Acts. 12:18-25, Ps 73:5-9, Prov. 16:18
B. Why we should not love the world?
– Because you cannot love God and the world together – 1 John 2:15; Luke 16:13-15
– Because the world, the things in the world and its values are temporal -1 Cor. 7:31, Matt. 6:19-20
C. The devil's target and how we can overcome: The devil has targeted areas of attack for believers and Jesus Christ was also targeted, but He overcame.
Below are ways we can be attacked and how to overcome:
– Lust of the Eyes: Eve was the first target in the garden of Eden but she fell – Gen. 3:6; Jesus was also a target but He overcame – Matt 4:5-7
– Lust of the Flesh: Eve fell because she felt the fruit was pleasant to eat – Gen 3:6
Jesus was able to overcome when hungry -Matt.4:3-4, Romans 13:14.
– Pride of Life: Eve wanted to be wise like God -Gen 3:6
Jesus was tempted to have the world without dying to save it – Matt. 4:8-11. Jesus was able to overcome all these temptations because for every temptation, He had the Word of God in Him in Him to counter every temptation that came His way.
DISCUSS: Identify people that were exposed to the love of the world in the Bible. From the identified people above, point out those that were able to overcome and how? RCCG TEENS TEACHER'S MANUAL SUNDAY 22ND OF NOVEMBER 2020
Also, those who fell and how?
INVITATION/ APPLICATION: There are two forces contending for our hearts – God and devil but God our creator out of His love for us has given us the power of Choice. One of these forces which is God, assures us of life eternal while the other the devil offers us the world and the things thereof all of which are temporal and will pass away. Choose life that you may live
because the devil, and the world will not only pass away but end up in the lake of fire. l implore you today to choose life, that you may be saved -Deut 30:15-19
CONCLUSION: The love of the world and the things in it is a way for the devil to take us away from God and His kingdom which should be the
ultimate for every man.
LESSON ELEVEN (11)
TOPIC: THE IMPORTANCE OF THE LOVE OF CHRIST
BIBLE TEXT: John 13:34-35, Rom 5:1-8
RCCG TEENS TEACHER'S MANUAL SUNDAY 22ND OF NOVEMBER 2020
MEMORY VERSE: John 48 "He that loveh not knoweth not God, for God is love"
LESSON AIM: To show us the importance of the Love of Christ.
CENTRAL TRUTH: The love of Christ brought us Salvation.
INTRODUCTION: Knowing the importance of the love of Christ will give us the ability to act accordingly. We see from our Bible text that He didn't come to die as a show off for us or for the devil. His love paved the way to our freedom, we were all oppressed, bruised, in bondage being tossed around by the devil, the law that we were given, as much as we strived, we weren't able to fulfil it. The blood of goats and bulls had to be sprinkled cover man's sins for a while (Lev 1:1-17), then Jesus came on the scene to die as a sacrificial lamb, He used His own blood, which was able to wash away all our sins. That's why we can now boldly declare that we are the
children of God, blood washed.
STUDY GUIDE:
A. ATTRIBUTES OF LOVE OF CHRIST – Romans 5:8-15
1. He expressed His love before we knew Him.
2. His love is sacrificial.
3. We are saved by His love
4. His love reconciled us back to God.
B. IMPORTANCE OF THE LOVE OF CHRIST
i. It is Agape – 1 John 4:8
ii. Helps us to love God.
iii. Helps us to love others – Matthew 22:27
iv. By it we are saved – John 3:16
v. By it we will know we are of Christ – John 13:35
vi. We are united by the Love of Christ – Col. 3:14
INVITATION/APPLICATION: We are blood purchased, blood washed as God's precious people, but we must agree and believe in God's love to become His child.
Have you acknowledged Jesus as your Lord and personal Saviour? if you haven't, do so now so that you can begin to enjoy the goodness of God on earth. Jesus is so in love with you, you can't do anything to stop the love. Walk in the consciousness of being precious to God. You're the Apple of His eyes -Zechariah 32. RCCG TEENS TEACHER'S MANUAL SUNDAY 22ND OF NOVEMBER 2020
CONCLUSION: It helps us repose faith in God that because of His Love we stand to enjoy abundant life here on earth and eternal life at the end.