RCCG JUNIOR ZEAL 2021/2022 AGES 9-12 TEACHER'S MANUAL SUNDAY 19TH OF SEPTEMBER 2021 LESSON 3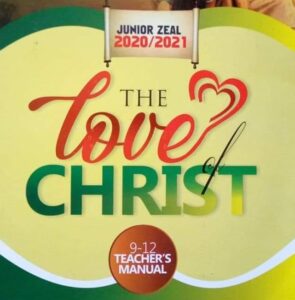 TOPIC: IMPORTANCE OF BLESSINGS
BIBLE TEXT: Genesis 27:33
[33]And Isaac trembled very exceedingly, and said, Who? where is he that hath taken venison, and brought it me, and I have eaten of all before thou camest, and have blessed him? yea, and he shall be blessed.
MEMORY VERSE: Psalms 1:3″ And he shall be like a tree planted by the rivers of water, that bringeth forth his fruit in his season, his leaf shall not wither, and whatsoever he doeth shall prosper
LESSON AIM: To let the children know the God that blesses
CENTRAL TRUTH: God is the source of ll blessings
INTRODUCTION: Esau and Jacob were twin brothers. Esau being the first born despised his birthright by selling it to Jacob over a plate of food, when it was time for their father to bless them, Jacob deceived the father and collected Esau's blessings with the help of their mother. After Isaac had already blessed Jacob with the covenant blessing. Esau requested for his own blessing but the father said Jacob had received his blessing. Do you have only one blessing, my father? Bless me too, my father! Esau retorted and wept aloud. This is to show the importance of blessing.
STUDY GUIDE
A. REASONS FOR BLESSING
1. Blessing brings healing – Mal 4:2
2. Blessing brings restoration – Joel 2:25
3. Blessings brings joy and fulfilment – Psalms 89:15
4. Blessings gives strength.
5. Blessing of God gives inheritance – Psalm 37:22
6. Blessing brings riches and power – 1 King 3:13
7. It terminates curse – Deut. 28:46
8. Opportunity to be a blessing to others – Gen.12:2
9. It gives authority – Gen. 41:39-44
10. Blessings end years of pains and sorrow- 1 Chron.4:9-10
B. HOW TO LOOSE GOD'S BLESSINGS
1. Acts Of Wickedness – Gen. 6:5
2. Pride – Prov. 29:3,
3. Lazy attitude – Col. 3:23
4. Lust – Judges 13:24-25
5. Carelessness – the story of Esau
C. EXAMPLES OF PEOPLE THAT LOST GOD'S BLESSINGS IN THE BIBLE
If we are not careful we can lose God's blessings.
Examples of people that lost God's blessing
1. Samson: He lost the power he had with God because he made some mistakes Judges 13:24-25
2. Ephraim Gen 48; Exodus 23:23-25
3. King Saul:1 Sam. 15:9; 1 Sam. 12:23
4. Adam and Eve – Gen. 3
5. Esau-Gen. 27:30-38
CONCLUSION: God has reasons why He blessed you, so make Sure you use His blessings He has given you to spread the good news.
INVITATION: Accept Jesus Christ as your LORD and Saviour.
LIFE APPLICATION: Accepting Jesus Christ as your Lord and Saviour is the greatest blessing you can ever receive.
DAILY DEVOTIONAL:
SUNDAY: GENESIS 3:18-24
MONDAY: GENESIS 4:1-7
TUESDAY: GENESIS 4:8-15
WEDNESDAY: GENESIS 4:16-19
THURSDAY: GENESIS 4:20-26
FRIDAY: GENESIS 5:1-6
SATURDAY: GENESIS 5:7-15