RCCG JUNIOR ZEAL (AGE 4-5) TEACHER'S MANUAL SUNDAY 14TH OF FEBRUARY, 2021
LESSON TWENTY-FOUR (24)
TOPIC: SEEK GOD ALWAYS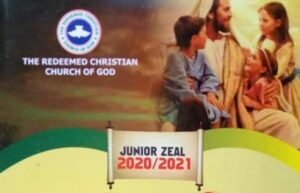 BIBLE TEXT: Luke 12 22-34
MEMORY VERSE: 1 Chronicle 16:11:Seek the Lord and His strength seek His face continually.
LESSON AIM: The saved child will seek God in everything he does.
CHILD RELATED TRUTH: God wants you to seek Him in all your daily activities.
INTRODUCTION:
What does it mean to seek God always? Seeking God always means we are to put God and things of God as number one over the things of the world.
PROGRESSION OF EVENTS:
A. Jesus said to His disciple that:-
They should not worry about their life, what they will eat, their bodies, what or will wear because life is more than food and the body is more than clothes vs. 22-23.Jesus told them how more valuable they are than the ravens that do not sow or reap and have no store room them. vs.24
B. Jesus told His disciple to seek God's kingdom and all they need will be given to them as well. If you have received Jesus as your Saviour God wants you to seek Him always at all times. Put God first in everything; do not make anything more important than God.
C. He assured His disciple not to be afraid because they are little flock for their father has been pleased to give them the kingdom vs. 32. You are also Jesus' little flock (saved from sin). God is bigger than your needs and problems and He is the solution.
What you should always remember as you seek God always:-
1. God is all you need. Psalms 23;1-3
2. Be thankful to God in all situations. 1 Thess.5:18
3. Remind yourself of his promise to you. Hebrews 13:5b.
CLIMAX: Jesus told them that their treasure is in heaven, the same thing for you that is a child of God as you look forward to be with Him in your beautiful home someday vs. 34
CONCLUSION: The heart of the disciples or every child of God is in Heaven where their treasure is. vs. 34b
CHALLENGE: If you have received Jesus, you are His little child, He wants you to seek Him always while He meets you needs.
INVITATION: You can not be God's child unless you first receive Jesus into your heart. Choose to receive Jesus to become His child. John 1:12.
RCCG READINGS THIS WEEK
Subscribe to Blog via Email
DAILY DEVOTIONAL
SUNDAY: LUKE 10:1-3
MONDAY: LUKE 10:4-6
TUESDAY: LUKE 10:7-9
WEDNESDAY: LUKE 10:10-12
THURSDAY: LUKE 10:13-15
FRIDAY: LUKE 10:16-18
SATURDAY: LUKE 10:19-21