Subscribe to Blog via Email
RCCG JUNIOR ZEAL (AGES: 9-12) TEACHER'S MANUAL SUNDAY 14TH OF FEBRUARY 2021 LESSON TWENTY-FOUR
TOPIC: SEEK GOD ALWAYS
MEMORY VERSE:
Isaiah 55:6 "Seek ye the LORD while he may be found, call ye upon him while he is near."
BIBLE TEXT: 2 Chronicles 34:1-3
1. Josiah was eight years old when he began to reign, and he reigned in Jerusalem one and thirty years.
2. And he did that which was right in the sight of the LORD, and walked in the ways of David his father, and declined neither to the right hand, nor to the left.
3. For in the eighth year of his reign, while he was yet young, he began to seek after the God of David his father: and in the twelfth year he began to purge Judah and Jerusalem from the high places, and the groves, and the carved images, and the molten images.
RCCG READINGS THIS WEEK
RCCG JUNIOR ZEAL (AGES: 9-12) TEACHER'S MANUAL SUNDAY 14TH OF FEBRUARY 2021 LESSON TWENTY-FOUR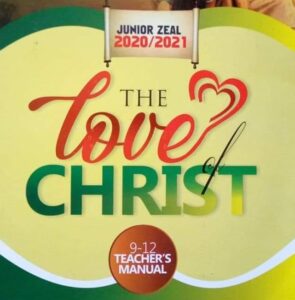 LESSON AIM: To let children know that they need to seek God always.
CENTRAL TRUTH: We need God's help always.
INTRODUCTION: In the eight year of King Josiah, even though he was still young, he began to seek the God of his father David. In his twelfth year he began to purge Judah and Jerusalem of the high places, asherah poles and carved idols and cast images. The great promise to those who seek the Lord is that He will be found. "If you seek Him, He will be found by you" (1 Chronicles 28:9). And when He is found, there is a great reward.
Open Heavens Daily Devotional
guide was written by
Pastor E.A. Adeboye
, the General Overseer of the Redeemed Christian Church of God, one of the largest evangelical church in the world and also the President of Christ the Redeemer's Ministries.
The Open Heavens devotional
application is available across all mobile platforms and operating systems: iOS, Android, Blackberry, Nokia, Windows Mobile and PC.
STUDY GUIDE:
A: WHAT DOES IT MEAN TO SEEK THE LORD?
1. Seeking His face and His presence.
2. Setting of the mind and heart of God.
3. Seeking for God's help.
B: WAYS TO SEEK GOD:
1. Through the word. Joshua 1:8
2. Prayer and fasting. Daniel 9:2-3, 2 Chronicles 20:3, Acts 13:1-3
3. Life of holiness. Hebrews 12:14
4. Praise and worship. Psalm 67:5-6
5. Obedient to the promptings of the Holy Spirit. Galatians 1:15-16
C: BENEFITS OF SEEKING GOD:
1. Divine provision. Psalm 34:10
2. We shall find God. 1 Chronicles 28:9
3. Fear will disappear. Psalm 34:4
4. Righteousness and joy will be your portion. Hosea 10:12, Psalm 40:16
5. Divine direction. Romans 8:14
6. Life in Christ. Amos 5:4
7. Goodness and wisdom. Ezra 8:23, Proverbs 8:17-18
D: BIBLICAL EXAMPLES OF SEEKERS OF GOD:
1. Ezra – Ezra 8
2. King Asa – 2 Chronicles 34:3
3. King Jehoshaphat – 2 Chronicles 20:3
4. King Hezekiah – 2 Kings 19:19-20
CONCLUSION: God will be found by those who seek Him diligently.
INVITATION: For you to find God you must give your life to Jesus Christ.
ACTIVITY: Mention 3 (three) ways you can seek God.
LIFE APPLICATION: Believers that cultivate the habit of seeking God will receive divine direction. Give a brief account of your spiritual daily routine that helps you in seeking God's improve on it for a better and closer relationship with God.
DAILY DEVOTIONAL:
1. SUNDAY: 1 Timothy 2:1-15
2. MONDAY: 1 Timothy 3:1-13
3. TUESDAY: 1 Timothy 3:14-16
4. WEDNESDAY: 1 Timothy 4:1-16
5. THURSDAY: 1 Timothy 5:1-16
6. FRIDAY: 1 Timothy 5:17-25
7. SATURDAY: 1 Timothy 6:1-10
RCCG JUNIOR ZEAL (AGES: 9-12) TEACHER'S MANUAL SUNDAY 14TH OF FEBRUARY 2021 LESSON TWENTY-FOUR