RCCG JUNIOR ZEAL (AGE 6-8) TEACHER'S MANUAL LESSON FORTY-THREE (43) SUNDAY: 27th JUNE 2021
TOPIC: FORGIVENESS
BIBLE TEXT: MATTHEW 18:21-35
21 Then Peter came to Jesus and asked, "Lord, how many times shall I forgive my brother or sister who sins against me? Up to seven times?"
22 Jesus answered, "I tell you, not seven times, but seventy-seven times.[a] 23 "Therefore, the kingdom of heaven is like a king who wanted to settle accounts with his servants. 24 As he began the settlement, a man who owed him ten thousand bags of gold[b] was brought to him. 25 Since he was not able to pay, the master ordered that he and his wife and his children and all that he had be sold to repay the debt.
26 "At this the servant fell on his knees before him. 'Be patient with me,' he begged, 'and I will pay back everything.' 27 The servant's master took pity on him, canceled the debt and let him go.
28 "But when that servant went out, he found one of his fellow servants who owed him a hundred silver coins.[c] He grabbed him and began to choke him. 'Pay back what you owe me!' he demanded.
29 "His fellow servant fell to his knees and begged him, 'Be patient with me, and I will pay it back.'
30 "But he refused. Instead, he went off and had the man thrown into prison until he could pay the debt. 31 When the other servants saw what had happened, they were outraged and went and told their master everything that had happened.
32 "Then the master called the servant in. 'You wicked servant,' he said, 'I canceled all that debt of yours because you begged me to. 33 Shouldn't you have had mercy on your fellow servant just as I had on you?' 34 In anger his master handed him over to the jailers to be tortured, until he should pay back all he owed.
35 "This is how my heavenly Father will treat each of you unless you forgive your brother or sister from your heart."
MEMORY VERSE: James 2:13. "for he shall have judgment without mercy, that has showed no mercy; and mercy rejoiceth against judgment".
LESSON AIM: The children will know that Jesus forgave their sins for them to become citizens of heaven.
CHILD RELATED TRUTH: Forgive others for God to forgive you.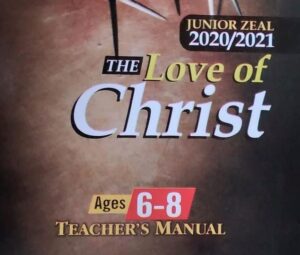 INTRODUCTION: We all do bad things; sometimes we are not kind to our parents, sometimes we take cookies without asking, and sometimes we do not play nicely with others. When we do something wrong it is called sin and when we sin, we need to ask Jesus to forgive us. Jesus always chooses to forgive us, and he wants us to forgive others too. Sometimes our friends do things that we do not like, and although these things can make us sad, we can forgive them.
PROGRESSION OF EVENTS:
1. Peter asks Jesus if he should forgive 7 times if his friend or brother should be mean to him.
2. Jesus answered that seven times is not enough to forgive but 70 times 7.
3. Jesus then explained that the Kingdom of heaven is like a man who wanted all his servants to pay back what they had borrowed.
4. as the king was going through the list, he found his servant who was going to him so much that he needed to sell the man and his household to pay him back.
5. The master felt sorry and forgave the servant when he begged for an extended time to pay the debt.
GOSPEL CONNECTION:
Colossians 2:13 -14 tells us that we have a record of charges or a list of things we owe God. We owe him because we sinned against him. Our sin has separated us from God, and we need to be made right with him. The problem is, we can never pay back our debt to God. Romans 6:23 says "for the wages of sin is death". Thankfully, Jesus died in our place and paid our debt to God. So, Romans 6:23 goes on to say "but the free gift of God is eternal life through Christ Jesus our Lord". Since Jesus has paid the debt that we owe God, we can have eternal life. You should be grateful because you are free from the cost of sin, from the debts that you cannot ever pay.
6. This same servant had a servant in him money and refused to forgive or extend the time of payment and had him put in jail.
7. People heard what happened and told the master about the servant who refused to forgive.
8. The king was very angry with the servant and called him wicked for refusing to forgive his fellow servant, threw him in jail to be tortured until he is able to pay back.
CLIMAX: then Jesus ended the story saying that this is how your heavenly father will treat you unless you forgive your brother with all your heart.
RCCG THIS WEEK – READ AND SHARE 
RCCG JUNIOR ZEAL (AGE 4-5) TEACHER'S MANUAL LESSON FORTY-THREE (43) 27th JUNE 2021
RCCG JUNIOR ZEAL (AGES: 9-12) TEACHER'S MANUAL SUNDAY 27TH OF JUNE, 2021 LESSON FORTY THREE (43)
RCCG SUNDAY SCHOOL STUDENT'S MANUAL LESSON FORTY-THREE SUNDAY 27TH JUNE 2021
RCCG JUNIOR ZEAL (AGES: 13-19) TEACHER'S MANUAL SUNDAY 27TH OF JUNE 2021 LESSON FORTY TBREE (43)
RCCG HOUSE FELLOWSHIP LEADERS' MANUAL DATE: SUNDAY, 27TH JUNE 2021 LESSON: 43
TOPIC: GOING HIGHER – PART 22 MINISTERING: PASTOR E.A. ADEBOYE
RCCG JUNIOR ZEAL (AGE 6-8) TEACHER'S MANUAL LESSON FORTY-THREE (43) SUNDAY: 27th JUNE 2021
RCCG SUNDAY SCHOOL TEACHER'S MANUAL LESSON FORTY-THREE SUNDAY 27TH JUNE 2021
CONCLUSION: if we don't forgive people, it means we deserve the punishment of hell.
CHALLENGE: God wants you to keep on forgiving and to have mercy on others. He forgives us all the time for small and big things so why would we not forgive others just the same. It's not always easy, but it's what God wants you to do. Jesus wants you to keep forgiving even when they keep hurting your feelings full stop forgiveness can help you to be happy when you pray to ask Jesus for a forgiving heart to those who hurt and frustrate you. Cross your arms over your chest as a sign of forgiveness when someone hurts you.
INVITATION: Jesus died to have your sins forgiven call on him to be your Lord and savior (Romans 10:13)
DAILY DEVOTION
SUNDAY: Acts 15:30-35
MONDAY: Acts 15:36-41
TUESDAY: Acts 16: 1-5
WEDNESDAY: Acts 16:6-10
THURSDAY: Acts 16:11-15
FRIDAY: Acts 16:16-24
SATURDAY: Acts 16:25-34