RCCG JUNIOR ZEAL (AGE 6-8) TEACHER'S MANUAL SUNDAY 20TH DECEMBER, 2020
TOPIC: PORTRAY THE FRUIT OF REPENTANCE LESSON SIXTEEN (16)
BIBLE TEXT: Joel 1:1-14.
1. The Lord gave this message to Joel son of Pethuel.
2. Hear this, you leaders of the people. Listen, all who live in the land. In all your history, has anything like this happened before?
3. Tell your children about it in the years to come, and let your children tell their children. Pass the story down from generation to generation.
4. After the cutting locusts finished eating the crops, the swarming locusts took what was left! After them came the hopping locusts, and then the stripping locusts, too!
5. Wake up, you drunkards, and weep! Wail, all you wine-drinkers! All the grapes are ruined, and all your sweet wine is gone.
6. A vast army of locusts has invaded my land, a terrible army too numerous to count. Its teeth are like lions' teeth, its fangs like those of a lioness.
7. It has destroyed my grapevines and ruined my fig trees, stripping their bark and destroying it, leaving the branches white and bare.
8. Weep like a bride dressed in black, mourning the death of her husband.
9. For there is no grain or wine to offer at the Temple of the Lord . So the priests are in mourning. The ministers of the Lord are weeping.
10. The fields are ruined, the land is stripped bare. The grain is destroyed, the grapes have shriveled, and the olive oil is gone.
11. Despair, all you farmers! Wail, all you vine growers! Weep, because the wheat and barley— all the crops of the field—are ruined. 12. The grapevines have dried up, and the fig trees have withered. The pomegranate trees, palm trees, and apple trees— all the fruit trees—have dried up. And the people's joy has dried up with them.
13. Dress yourselves in burlap and weep, you priests! Wail, you who serve before the altar! Come, spend the night in burlap, you ministers of my God. For there is no grain or wine to offer at the Temple of your God.
14. Announce a time of fasting; call the people together for a solemn meeting. Bring the leaders and all the people of the land into the Temple of the Lord your God, and cry out to him there.
MEMORY VERSE: Jonah 4:2 "This would be a time when God would punish all people who choose to not believe in the Lord Jesus and live sinful lives."
OTHER PAGES FORM RCCG
LESSON AIM: The children will learn that it is God's desire for all people to repent and believe in Jesus to be saved.
CHILD RELATED TRUTH: God desires for you to show repentance for your sin.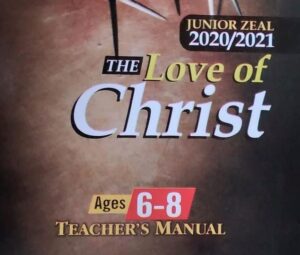 INTRODUCTION:
Who am I? I have strong wings to fly. The group I travel with is called a swarm. I am noisy and when my friends are together,
we are loud. I eat crops. Our swarm destroys all the crops in our path.
People do not want us to show up on their land. A famous Bible character ate me for lunch. Who am I? (l am a locust).
Repentance means feeling sorry for wrong doing and making a turn around to be a better person. God wants you to change from bad to good.
PROGRESSION OF EVENTS
1. Joel was a prophet of God sent to His people living in Judah.
2. The people in Judah were sinning against God so He sent locusts that destroyed all the crops the people were growing for food.
3. God also sent a drought and the water dried up in the land.
lt was so dry that fires burned up the pastures that animals used to eat green grass.
5. Joel told the people to mourn (be sad) for their sinfulness
6.Joel told them to put on uncomfortable clothes and focus completely on the Lord.
7. God may turn and have pity and leave behind blessing-grain
offerings and drink offerings for the LORD your God.
8. Joel told the Israelites that things were bad but it was not too late to repent and turn back to God.
GOSPEL CONNECTION Being bad means you have sinned and God hates sin. The punishment for sin is death (Romans 6:23).
Because of God's love, He sent His only Son Jesus to the world (John 3:16). Jesus loves us so much that He didn't want us to have to face
the consequences for our Sin which is to be separated from God's
presence forever and ever. He died and took the punishment we
deserved upon Himself so we could have forgiveness if we believe in Him. God's promised Savior Jesus had come into the world. He walked on this earth teaching people to turn from sin and to live a life that pleases God. He performed miracles that showed God's power.
Then, one day just as God had planned for His Son, cruel men nailed Jesus to the cross where He was punished for my sins and yours. He
died and was placed in a tomb. Three days later God raised Jesus
from the dead (1 Corithians 15:3-4)
9.He told them that things were bad now but there is a day called the Day of the Lord which will be even worse.
CLIMAX: Joel ended God's warnings with God's promises to restore the land of Israelites and they would be kept safe because they turned to Him and believed Him.
CONCLUSION: He will forgive all their sins and bless them.
CHALLENGE:
God showed His kindness by warning His people during the Era of Joel of the consequences of sin. Today you and I have God's Word so we can know how to live a life that pleases Him. If you have repented and believed in the Lord Jesus then you are a follower of Christ. As a follower of Christ if you can read, are you reading God's
Word every day? When you read God's Word and obey, you will live a life that pleases Jesus.
Can you list examples of sinful acts that God wants you to do away with?
INVITATION: Every person was born with a sinful heart that does not please God and is separated from Him. Repent today and be saved (Romans 5:8)
DAILY DEVOTIONAL
SUNDAY: LUKE 12: 29-34
MONDAY: LUKE 12: 35-40
TUESDAY: LUKE 12: 41-48
WEDNESDAY: LUKE 12: 49-53
THURSDAY: LUKE 12:54-56
FRIDAY: LUKE 12:57-59
SATURDAY: LUKE 13:1-5
RCCG JUNIOR ZEAL (AGE 6-8) TEACHER'S MANUAL SUNDAY 20TH DECEMBER, 2020