Subscribe to Blog via Email
RCCG 2020/2021 ZEAL (AGE 9-12) TEENS TEACHER'S MANUAL SUNDAY 15TH OF AUGUST 2021 LESSON 50
TOPIC: WIN THE CROWNS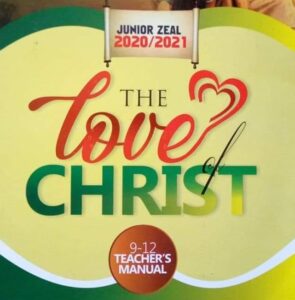 MEMORY VERSE: James 1:12 "Blessed is the man that endureth temptation: for when he is tried, he shall receive the crown of life, which the Lord hath promised to them that love Him."
BIBLE TEXT:
1 Corinthians 9:25-27
25 – And every man that striveth for the mastery is temperate in all things. Now they do it to obtain a corruptible crown; but we an incorruptible.
26 – I therefore so run, not as uncertainly; so fight I, not as one that beateth the air:
27 – But I keep under my body, and bring it into subjection: lest that by any means, when I have preached to others, I myself should be a castaway.
LESSON AIM: To let the children know that there is a crown that can be won.
CENTRAL TRUTH: The crown is given as a reward for our steadfastness in the christian race.
INTRODUCTION: Athletes work hard to win a crown that cannot last, but we do it for a crown that will last forever. Apostle Paul said that he disciples himself so that he will not be disqualified for the prize (crown). He served the Lord faithfully and was dead to sin in order not to be a castaway.
STUDY GUIDE:
A: CONDITIONS FOR WINNING A CROWN:
1. Be born again. John 3:3-5
2. Faithfulness. 1 Corinthians 4:2
3. Holiness. Hebrews 12:14
4. Service. Ephesians 6:7, Romans 15:31
5. Commitment and devotion. 2 Timothy 2:2
6. Discipline.1 Corinthians 9:26-27
7. Hard work. Proverbs 22:29
8. A prayerful life. Daniel 6:10
9. To be Spirit filled. Ephesians 5:18
10. Consecration. 2 Timothy 2:21
B: TYPES OF A CROWN:
1 The everlasting crown (for a disciplined life). 2 Corinthians 4:10, 1 Corinthians 9:25, Hebrews 12:1
2. The crown of life (for patie6in endured trials). 2 Corinthians 12:7-9, Hebrews 12:6, 1 Peter 1:7
3. The crown of rejoicing (for soul winners). 1 Thessalonians 2:18-20
4. The crown of glory (for faithfulness in shepherding the flock). 1 Peter 5:2-4, John 21:15-17
5. The crown of righteousness (for those who are awaiting His appearing – second coming). 2 Timothy 4:8, John 4:3, Hebrews 9:28
CONCLUSION: The crown that we are expected to win is a crown that will last forever.
INVITATION: To start the race to win the crown, you must first accept Jesus Christ as your Lord and Saviour.
ACTIVITY: Mention 5 (five) crowns to be won.
LIFE APPLICATION: You must discipline your body in serving Jesus Christ so that you will not be excluded from the reward. Sin will exclude us from the reward. To win the crown you must run the race and follow the rules (2 Timothy 2:3-5). Run with heavenly vision!
RCCG 2020/2021 ZEAL (AGE 9-12) TEENS TEACHER'S MANUAL SUNDAY 15TH OF AUGUST 2021 LESSON 50
ALL RCCG SUNDAY SCHOOL MANUAL
69TH RCCG ANNUAL CONVENTION 2021
Open Heavens Daily Devotional
guide was written by
Pastor E.A. Adeboye
, the General Overseer of the Redeemed Christian Church of God, one of the largest evangelical church in the world and also the President of Christ the Redeemer's Ministries.
The Open Heavens devotional
application is available across all mobile platforms and operating systems: iOS, Android, Blackberry, Nokia, Windows Mobile and PC.
DAILY DEVOTIONAL:
1. SUNDAY – Isaiah 54:9-17
2. MONDAY – Isaiah 55:1-5
3. TUESDAY – Isaiah 55:6-13
4. WEDNESDAY – Isaiah 56:1-8
5. THURSDAY – Isaiah 56:9-12
6. FRIDAY – Isaiah 57:1-13
7. SATURDAY – Isaiah 57:14-21
RCCG 2020/2021 ZEAL (AGE 9-12) TEENS TEACHER'S MANUAL SUNDAY 15TH OF AUGUST 2021 LESSON 50