DADDY GO PRAYS OVER THE CHILDREN AT DEDICATION DURING THE 69TH RCCG ANNUAL CONVENTION 2021 (AUGUST 2021)21 (AUGUST 2021)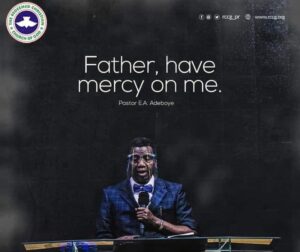 Father, we Thank You for all the wombs that You have Opened.
Thank You for remembering all these Your Children; Thank You for Terminating barrenness in their lives; Thank You for bringing Joy into their homes.
Father, Please accept our Thanks in Jesus Name.
Father, bless these Children, Sanctify them, Protect them from evil, let Sickness be far from them, let death stay away from them, let our Joy over them last forever.
Provide for their Parents, help them to bring up all these Children in the Way of the Lord.
And I Pray Lord God Almighty that Joy like this will never cease in Your Church.
In Jesus Mighty Name we have Prayed – Amen.
Congratulations to you all – You can go home rejoicing as your Joy will Last forever.
Shout another Hallelujah – Hallelujah!
Watch Out for the Full Text of the Message on the Label of DMC!
. . Discovery Media Crew; Reaching Out to the world through the Power of the Gospel!
MOSES DURODOLA
CONVENER, DISCOVERY MEDIA CREW
RCCG TOPIC
69TH RCCG ANNUAL CONVENTION 2021
Subscribe to Blog via Email
OPEN HEAVENS