Subscribe to Blog via Email
RCCG 2020/2021 ZEAL (AGE 9-12) TEENS TEACHER'S MANUAL SUNDAY 22TH OF AUGUST, 2021
LESSON FIFTY TWO (52) TOPIC: END OF FOURTH QUARTER
1. INTERACTIVE SECTION
a Make the session interesting
b. First ensure they ask any quesbion that is not well understood
C.Teachers should prepare their own question based on what has been taught.
d. Ensure there is small gift to be given to whoever has done well.
e. Give room for suggestions that can make Sunday School more interesting more, interactive
f. How well have they been able to use the name of God in their daily lives
2. QUIZ SECTION 4
Ask the children to recite memory verses from lesson 40-50
Ask the children to mention the lesson topics from lesson 40-50
Ask the children for the text for each lesson.
Ask the children on the body of the lessons
Ask the children to menton some of the things taught.
RCCG TOPICS
Open Heavens Daily Devotional
guide was written by
Pastor E.A. Adeboye
, the General Overseer of the Redeemed Christian Church of God, one of the largest evangelical church in the world and also the President of Christ the Redeemer's Ministries.
The Open Heavens devotional
application is available across all mobile platforms and operating systems: iOS, Android, Blackberry, Nokia, Windows Mobile and PC.
69TH RCCG ANNUAL CONVENTION 2021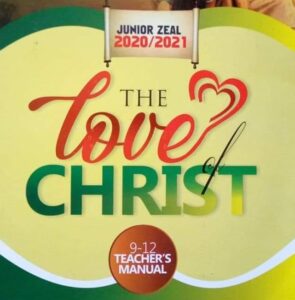 DAILY DEVOTIONAL:
SUNDAY: ISAIAH 61:1-11
MONDAY: ISAIAH 62:1-12
TUESDAY: ISAIAH 63:1-14
WEDNESDAY: ISAIAH 63:15-19
THURSDAY: ISAIAH 64:1-12
FRIDAY: ISAIAH 65:1-25
SATURDAY: ISAIAH 66:1-24