RCCG JUNIOR ZEAL (AGE 4-5) TEACHER'S MANUAL LESSON FORTY-FOUR (44) SUNDAY: 4TH JULY 2021
TOPIC: BUILD GODLY RELATIONSHIP WITH OTHERS
BIBLE TEXT: James 2:1-9
1 My brothers and sisters, believers in our glorious Lord Jesus Christ must not show favoritism.
2 Suppose a man comes into your meeting wearing a gold ring and fine clothes, and a poor man in filthy old clothes also comes in.
3 If you show special attention to the man wearing fine clothes and say, "Here's a good seat for you," but say to the poor man, "You stand there" or "Sit on the floor by my feet,"
4 have you not discriminated among yourselves and become judges with evil thoughts?
5 Listen, my dear brothers and sisters: Has not God chosen those who are poor in the eyes of the world to be rich in faith and to inherit the kingdom he promised those who love him?
6 But you have dishonored the poor. Is it not the rich who are exploiting you? Are they not the ones who are dragging you into court?
7 Are they not the ones who are blaspheming the noble name of him to whom you belong?
8 If you really keep the royal law found in Scripture, "Love your neighbor as yourself,"[a] you are doing right.
9 But if you show favoritism, you sin and are convicted by the law as lawbreakers.
MEMORY VERSE: 1st Thessalonia 3:12. "and the Lord make you to increase and abound in love 1 towards another and towards all men, even as we do towards you".
LESSON AIM: God wants you to build godly relationships with others.
CHILD RELATED TRUTH: A child of God will practice true Christian love anyway he/she is.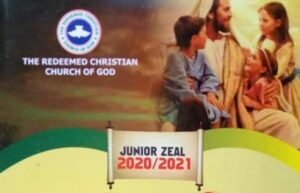 INTRODUCTION: God the Father Himself is a God of love, without him there would be no love in the world. He has a universal love that flows to everyone good and bad. Jesus said you should be like your father in heaven. "He causes His sun to rise on the good and the evil and sends rain on the righteous and unrighteous". He loves unconditionally and expects you and I to act the same. Romans 13
PROGRESSION OF EVENTS:
A. The ingredient of building a godly relationship with others is love. What kind of love? God has showed us exactly the kind of love we should have for one another. The love that does his neighbor no harm. Romans 13:8-10, God our Father Himself is love and he wants you and I to love unconditionally. We are told that love is a continual debt that we owe people around us. It should never stop.
B. It is only members of God's family that can build godly relationships with others. In our memory verse you are told that God will make you increase and abound in love one towards another.
C. Why should you build godly relationship with others?
God commands us to do it 1 John 4:21. "And this commandment have we from him that he who loves God should love his brother also". If when friends offend you or make you unhappy. E.g. spoil your toys or hit you, you are to still accept them and show love to them and not revenge or put them away.
By doing so you show them the love of God and thereby build godly relationships that they can also see the love of Christ in you.
Your godly relationship can bring others who are not members of God's family to Christ. Sin keeps one out of God's family. Sin is wanting your own way instead of God's way. It is disobeying God from time to time because you are born with the nature of sin. But God loves you and He said in Jeremiah 31:3 that "I have loved you with an everlasting love."
You cannot save yourself from sin, so God sent his son, the Lord Jesus Christ to pay for your sin with His own blood Rev 1:5b. "to him who loves us and freed us from sin by his blood." Jesus died on the cross, he was buried and on the third day he rose again. 1st Corinthians 5:3-4 by dying He took the punishment you deserve for all the wrongs you have done. But when you admit you have sinned, believe Jesus died, and rose again for your sins to be forgiven and you call on Him. You will be saved, John 1:2.
CLIMAX: the love of God you have received who caused you to begin godly relationships with others. Rom13:8-10
RCCG RELATED TOPICS
OPEN HEAVEN 3 JULY 2021 – THE ALPHA AND OMEGA
GOD BLESS YOU – PART 7 (PERFECT BLESSING) MINISTERING: PASTOR E.A. ADEBOYE
RCCG JUNIOR ZEAL (AGE 6-8) TEACHER'S MANUAL LESSON FORTY-FOUR (44) SUNDAY: 4TH JULY 2021
RCCG JUNIOR ZEAL (AGES: 9-12) TEACHER'S MANUAL 4TH OF JULY 2021 LESSON FORTY FOUR (44)
RCCG JUNIOR ZEAL (AGE 4-5) TEACHER'S MANUAL LESSON FORTY-FOUR (44) SUNDAY: 4TH JULY 2021
RCCG JUNIOR ZEAL (AGES: 13-19) TEACHER'S MANUAL SUNDAY 4TH OF JULY 2021 LESSON FORTY FOUR (44)
RCCG HOUSE FELLOWSHIP LEADERS' MANUAL DATE: 4TH JULY 2021 LESSON: 44
RCCG SUNDAY SCHOOL TEACHER MANUAL 4 JULY 2021 – SWEET SLEEP
RCCG SUNDAY SCHOOL STUDENT MANUAL 4 JULY 2021 – LESSON 44
Subscribe to Blog via Email
CONCLUSION: because God has loved you with an everlasting love, Jeremiah 31:3, you must show this as you relate to others around you.
CHALLENGE: Come and share next week how many people you build godly relationships with during the week and how.
INVITATION: Romans 10:13 for, "Everyone who calls on the name of the Lord will be saved.".
DAILY DEVOTION
SUNDAY: Luke 20:7-9
MONDAY: Luke 20:10-12
TUESDAY: Luke 20:13-15
WEDNESDAY: Luke 20:16-18
THURSDAY: Luke 20:19-21
FRIDAY: Luke 20:22-24
SATURDAY: Luke 20:25-27