RCCG JUNIOR ZEAL (AGE 4-5) TEACHER'S MANUAL SUNDAY 25TH OF APRIL, 2021 LESSON THIRTY FOUR (34)
TOPIC: ACTS OF PRAYER
BIBLE TEXT: Luke 18:1-8
[1]And he spake a parable unto them to this end, that men ought always to pray, and not to faint;
[2]Saying, There was in a city a judge, which feared not God, neither regarded man:
[3]And there was a widow in that city; and she came unto him, saying, Avenge me of mine adversary.
[4]And he would not for a while: but afterward he said within himself, Though I fear not God, nor regard man;
[5]Yet because this widow troubleth me, I will avenge her, lest by her continual coming she weary me.
[6]And the Lord said, Hear what the unjust judge saith.
[7]And shall not God avenge his own elect, which cry day and night unto him, though he bear long with them?
[8]I tell you that he will avenge them speedily. Nevertheless when the Son of man cometh, shall he find faith on the earth?
MEMORY VERSE: James 4:16b: The prayer of a righteous man is powerful and effective.
LESSON AIM: The saved child will grow in his prayer life
CHILD RELATED TRUTH: God wants you to grow better in your prayer life.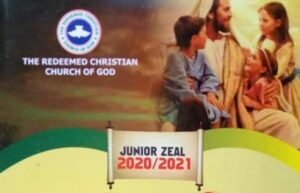 INTRODUCTION:
Luke 5:16 And He withdrew Himself into the wilderness and prayed. Jesus needed a break from the demands of His busy life to pray and spend time with His Heavenly father. His life is meant to give us example we can follow and learn from. He never depend on His own as the son of God, But when exhausted or burdened, He headed for spiritual refreshment. You too should get into super power of prayer and grow in your prayer life.
PROGRESSION OF EVENTS
A. What is prayer
Prayer is having daily relationship with God by talking to Him and listening to Him talking to you.
– Prayer is a powerful weapon that God has given to us.
– You must know how to pray that is why Jesus' disciple said "teach us how to pray" Luke 11:1, Matthew 6:9-13.
B. You must improve in your prayer life:-
i. Pray the word – Jesus prayed the word when He confronted satan.
ii. Memorize scriptures so that you will know your spiritual authority in Christ and base your prayer on the word
iii. Fast and pray – this builds your prayer life and makes you stronger in God.
iv. Be reliable consistent set a prayer time and
schedule and keep to it. This will help you pray
regularly and you will grow in prayer life.
C. Pray by faith: Hebrew 11:6 says "but without faith it is impossible to please God. God honors those who believe in His existence and that He can hear and answer their prayers.
D. Pray persistently: Luke 18:1-8 Jesus taught His followers to always pray and not to give up. The widow's story teaches us that if we keep asking God, He will surely be moved by His
compassion and do what we ask of Him. Matthew 7:7.
E. Pray until answers comes. Jesus encourages His followers to pray and continue until answers come He told us to ask, seek and knock. Matthew 7:7-11
CLIMAX: Pray without ceasing. 1 Thess. 5:17
CONCLUSION: When you stand praying forgive anyone who offended you. Mark 11:25 so that God forgives you.
CHALLENGE:
If you are God's Child, He wants you to grow in your prayer life and relationship with Him through the acts of prayer. Have your daily quite time and read your Bible daily.
INVITATION: You cannot grow in your prayer life until you know Jesus as Saviour therefore receive Him now. John 1:12.
RCCG JUNIOR ZEAL (AGE 4-5) TEACHER'S MANUAL SUNDAY 25TH OF APRIL, 2021 LESSON THIRTY FOUR (34)
RCCG THIS WEEK
RCCG JUNIOR ZEAL (AGE 4-5) TEACHER'S MANUAL SUNDAY 25TH OF APRIL, 2021 LESSON THIRTY FOUR (34)
RCCG 2020/2021 ZEAL (AGE 6-8) TEACHER'S MANUAL SUNDAY 25TH OF APRIL, 2021 LESSON THIRTY FOUR (34)
JUNIOR ZEAL (AGES: 9-12) TEACHER'S MANUAL SUNDAY 25TH OF APRIL 2021 LESSON THIRTY-FOUR (34)
RCCG 2020/2021 ZEAL (AGE 13-19) TEENS TEACHER'S MANUAL SUNDAY 25TH OF APRIL, 2021 LESSON THIRTY FOUR (34)
RCCG HOUSE FELLOWSHIP LEADERS' MANUAL DATE: SUNDAY, 25TH APRIL 2021 LESSON: 34
RCCG SUNDAY SCHOOL STUDENT'S (YAYA) MANUAL MAIDEN SPECIAL FOR YOUNG ADULTS AND YOUTHS  LESSON 34 25TH APRIL 2021
RCCG (YAYA) SUNDAY SCHOOL TEACHER'S MANUAL MAIDEN SPECIAL FOR YOUNG ADULTS AND YOUTHS  LESSON 34 25TH APRIL 2021
Subscribe to Blog via Email
RCCG SUNDAY SCHOOL STUDENT'S MANUAL LESSON THIRTY-FOUR SUNDAY 25TH APRIL 2021
RCCG SUNDAY SCHOOL TEACHER'S MANUAL LESSON THIRTY-FOUR SUNDAY 25TH APRIL 2021
DAILY DEVOTIONAL:
SUNDAY – LUKE 14:20-22
MONDAY – LUKE 14:23-25
TUESDAY – LUKE 14:26-28
WEDNESDAY – LUKE 14:29-31
THURSDAY – LUKE 14:32-35
FRIDAY – LUKE 15:1-3
SATURDAY – LUKE 15:4-6