Subscribe to Blog via Email
RCCG JUNIOR ZEAL (AGE 6-8) TEACHER'S MANUAL LESSON FORTY-TWO (42) SUNDAY: 20th JUNE 2021
TOPIC: FELLOWSHIP WITH OTHER BRETHREN
BIBLE TEXT: ACTS 2:41-47
41 Then those who gladly received his word were baptized; and that day about three thousand souls were added to them. 42 And they continued steadfastly in the apostles' doctrine and fellowship, in the breaking of bread, and in prayers. 43 Then fear came upon every soul, and many wonders and signs were done through the apostles. 44 Now all who believed were together, and had all things in common, 45 and sold their possessions and goods, and divided them among all, as anyone had need.
46 So continuing daily with one accord in the temple, and breaking bread from house to house, they ate their food with gladness and simplicity of heart, 47 praising God and having favor with all the people. And the Lord added to the church daily those who were being saved.
MEMORY VERSE: Matthew 5:16. " let your light so shine before men, let me see your good works, and glorify your father which is in heaven".
LESSON AIM:The children will learn to share the gospel with others.
CHILD RELATED TRUTH: God wants you to tell others about Jesus.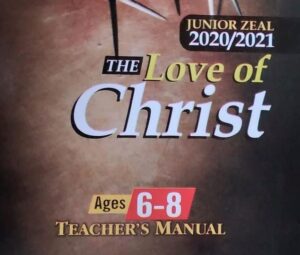 INTRODUCTION:
Children! Have you ever experienced something so awesome that you just couldn't wait to tell someone else about it? That's exactly what our story is about today! After Jesus rose from the dead and was taken up into heaven, he sent the Holy Spirit to the disciples for the first time, God's spirit actually dealt within people! How amazing is that? The disciples were so excited about Jesus that they couldn't wait to start sharing the good news. Have you ever gotten good news that you wanted to share with others? What good news did the disciples want to share? They wanted to tell people about how Jesus died and rose from the dead to be the payment for sin. The disciples also wanted to share how Jesus wanted to welcome others into God's Kingdom so they could experience a real relationship with God. That is definitely good news.
PROGRESSION OF EVENTS:
1. About 3000 people were saved that day as Peter witnessed by the power of the Holy Spirit (Vs 41).
GOSPEL CONNECTION:
Jesus is the savior of the world. He had earlier told his disciples when he was physically on earth with them that He had come to seek and save that which was lost (Luke 19:10). Jesus took the punishment of your sins so that you can someday live with him in heaven.
2. The disciples continue to meet together each day
3. Fear came upon the people as many signs and wonders were done through the apostles.
4. The people who believed, loved God and each other and shared things together.
5. They gather together and share bread in the temple and from house to house spreading the blessings of God.
CLIMAX: So the church could continue to grow that more and more people were believing in Jesus every day.
RCCG TODAY – SHARE 
RCCG Open Heavens Daily Devotional for the month of June 2021 By Pastor E.A Adeboye
RCCG JUNIOR ZEAL (AGE 6-8) TEACHER'S MANUAL LESSON FORTY-TWO (42) SUNDAY: 20th JUNE 2021
RCCG SUNDAY SCHOOL STUDENT'S MANUAL LESSON FORTY-TWO SUNDAY 20TH JUNE 2021
RCCG 2020/2021 ZEAL (AGE 13-19) TEENS TEACHER'S MANUAL SUNDAY 20TH OF JUNE 2021 LESSON FORTY TWO (42)
RCCG JUNIOR ZEAL (AGES: 9-12) TEACHER'S MANUAL SUNDAY 20TH OF JUNE 2021 LESSON FORTY TWO (42)
RCCG JUNIOR ZEAL (AGE 4-5) TEACHER'S MANUAL LESSON FORTY-TWO (42) SUNDAY: 20th JUNE 2021
Open Heavens Daily Devotional
guide was written by
Pastor E.A. Adeboye
, the General Overseer of the Redeemed Christian Church of God, one of the largest evangelical church in the world and also the President of Christ the Redeemer's Ministries.
The Open Heavens devotional
application is available across all mobile platforms and operating systems: iOS, Android, Blackberry, Nokia, Windows Mobile and PC.
RCCG HOUSE FELLOWSHIP LEADERS' MANUAL DATE: SUNDAY 20TJ JUNE 2021 LESSON: 42
RCCG SUNDAY SCHOOL TEACHER'S MANUAL LESSON FORTY-TWO SUNDAY 20TH JUNE 2021
CONCLUSION: God uses his church to spread blessings.
CHALLENGE: if you are a follower of Jesus, you have the Holy Spirit living inside you to help you tell others about him. The Holy Spirit gives you the boldness to point others to Christ and to help you fellowship with others who are followers of Christ. This week, tell others about the saving knowledge of our Lord Jesus Christ and invite them to fellowship with others in Sunday school and Bible club.
INVITATION: if you have not called on God to save you, you can do it right now (Romans 10:13)
DAILY DEVOTION
SUNDAY: Acts 14:8-13
MONDAY: Acts 14: 14-20
TUESDAY: Acts 14;21-28
WEDNESDAY: Acts 15:1-5
THURSDAY: Acts 15:6-12
FRIDAY: Acts 15:13-21
SATURDAY: Acts 15:22-29